65% of people are eating fewer animal-based products.
In this month's episode of The Informed Animal Ally, the Vancouver Humane Society's Amy Morris and Chantelle Archambault delve into a recent project from the VHS to determine what people in British Columbia's Lower Mainland think of plant-based eating and to share the benefits.
Note: This written discussion has been edited for length.
Why share the benefits of eating plant-based?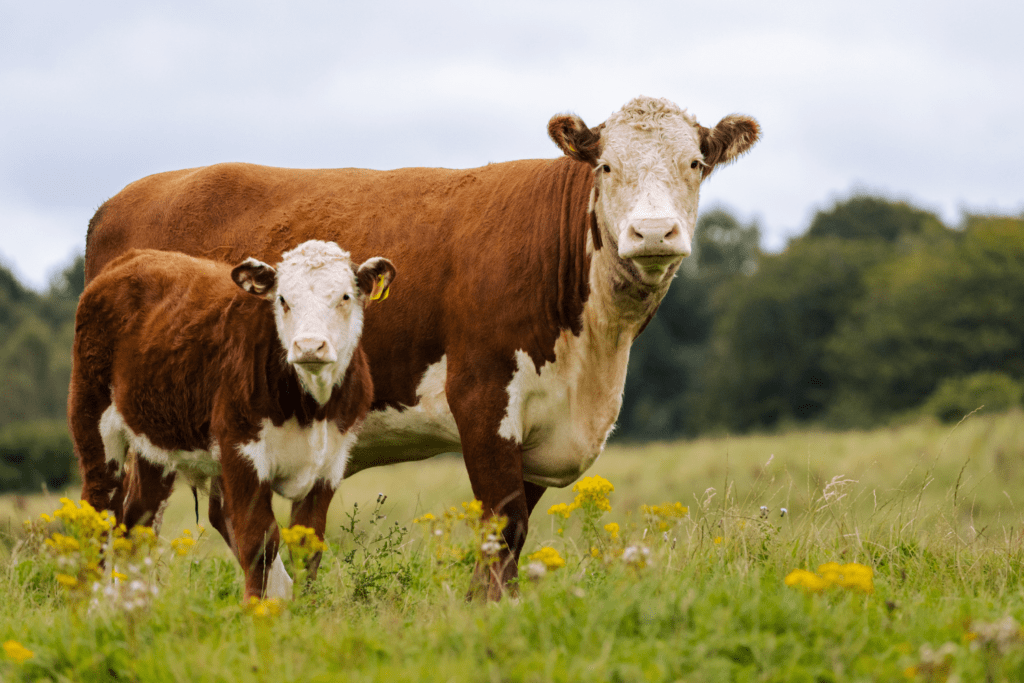 Chantelle: As we've mentioned before on this podcast, industrial animal agriculture is arguably the biggest animal welfare crisis in the world. We've also mentioned that eating a plant-based diet is the most impactful way to decrease the demand for animal products, which drives farmed animal suffering. Another important piece of that puzzle is advocating for plant-based foods to be more accessible for everyone. But what does that advocacy look like in practice?
This month we'll be delving into a recent project from the Vancouver Humane Society to determine what people in British Columbia's Lower Mainland think of plant-based eating and to share the benefits of eating a plant-based diet.
Report prepared for the City of Vancouver: Increasing Plant-Based Purchasing at the Municipal Level
Amy: Yeah, and to share a little bit of what's kind of behind this: In 2021, the City of Vancouver made a commitment for their staff to look into the city shifting 20% of their animal-based purchasing to plant-based foods, following the release of a report that our organization commissioned on what the city could save in greenhouse gas emissions, cost, and animal lives.
So after the success of that report, we were supported by a funder to develop and promote a cost-benefit analysis demonstrating what an individual could save if shifting towards a more plant-based diet.
Poll of plant-based habits and attitudes in the Lower Mainland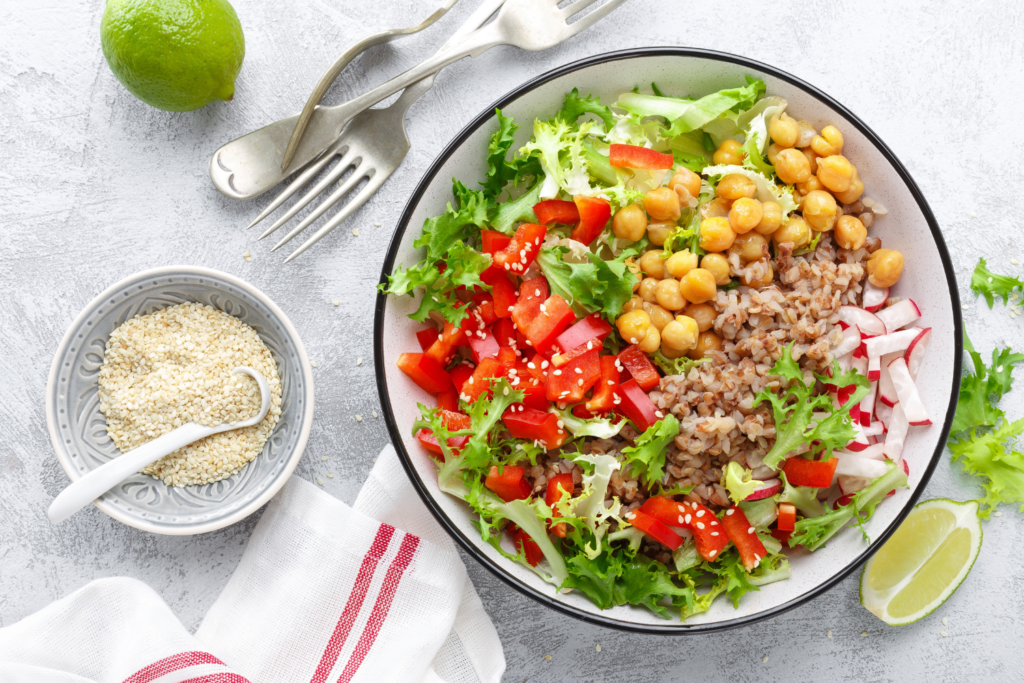 Amy: That involved observing the quantity of animal products consumed by B.C. residents. Since we were already gathering that polling data, we recognized it would be worthwhile to gather meaningful data about BC residents, plant-based eating habits and attitudes as a whole.
We used a recent poll from VegTO as a starting point, and then we gathered data that we could use to further the plant-based movement in B.C. In the next little while, we'll take you through some of the findings from both the survey and the cost benefit analysis. You can find this data linked in the blog post associated with this podcast.
There are lots of visuals there to make the data come alive. And really to give a broad overview of what the survey entails, it included results from just over 800 residents of the Lower Mainland to ensure that the data could be statistically significant.
Chantelle: Right. And those respondents were also balanced for demographics like age to be as accurate as possible.
How different generations feel about plant-based eating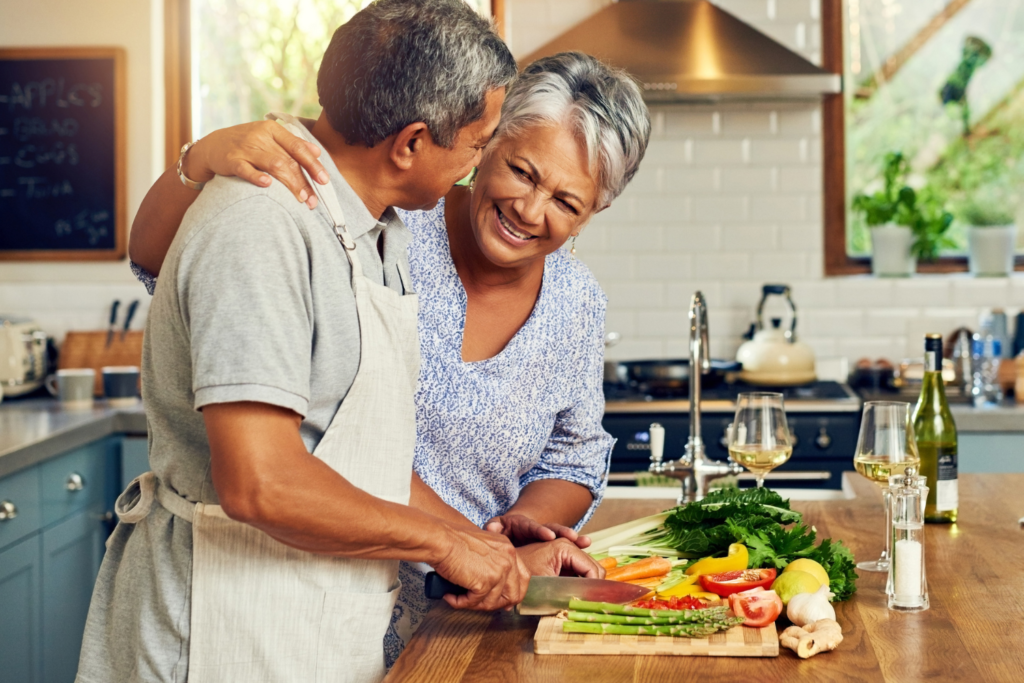 Chantelle: Let's talk about age. People have been avoiding animal products like meat, eggs, and dairy in some cultures for thousands of years, plant-based eating has deep roots in a lot of cultures, including ancient Indian cultures and Eastern Mediterranean societies. But the idea of plant-based eating in most of the Western world is pretty new.
The word vegan is less than a hundred years old. It was coined in 1944 by the founder of the Vegan Society named Donald Watson, and the concept has been growing very gradually since then and has recently bloomed.
If you were to look for a vegan-friendly meal at your average food court just 40 years ago, you wouldn't have had a lot of options. I've heard so many stories from early vegans who had to get by on french fries and ketchup any time they were outl. Because those early adopters persevered and advocated, the movement has spread and now you can find something plant-based to eat almost anywhere. We're so fortunate to have this amazing selection of veggie burgers and wraps and curries, and almost anything else you can think of.
And now that we have all these delicious options available, there's so many more people who are open to eating plant-based foods.
Which generations are eating more plants?
Chantelle: In the survey that we did in the Lower Mainland, we found that younger generations are more likely to decrease or eliminate animal products from their diets. 69% of people aged 18 to 34 had reduced their consumption of animal products, compared to 66% of people aged 35 to 54, and 60% of people aged 55 and over.
In both the younger age groups, 3% of people identified themselves as being vegan, compared to in the 55+ age group, which rounded to 0% of people who identified as vegan.
Why people are eating more plants, by age
Chantelle: Another interesting finding that came out of the survey is that the motivations for eating more plant-based foods differed by generation.
People aged 18 to 34 were most likely to eat more plant-based foods to save money or to help the environment, while the other age groups were like ust to eat more plants for their personal health.
When it comes to choosing what to eat, all the age groups consider taste to be a priority, with price and availability coming close behind. Younger people are also more likely to consider convenience and the influence of friends, family, and their community.
It's really great news that people are beginning to consider convenience a priority just as plant-based convenience foods are becoming more widely available. Those are things like packaged meals or plant-based lunch meat.
As companies keep developing those products and they keep evolving to have prices and flavors that rival their animal-based counterparts, it's going to become easier and easier for someone to pick up something like a $2 package of veggie bologna over a $4 package of meat bologna that tastes essentially the same. That's when it's likely that we'll see a wider shift toward a society that eats more sustainably.
Amy: Yeah, I'm really looking forward to that. Certainly I think it makes sense that eventually those products are going to become more affordable.
Do people with pets eat more plant-based foods?
Amy: We were also really curious. If people who have pets make any different decisions when it comes to plant-based eating than people without pets.
Pet guardians more likely to consider farmed animal welfare
Amy: So current pet guardians and non-pet guardians were asked how much they agreed with the statement, "I think about the treatment of farmed animals when I'm deciding what food to buy".
I found it interesting that 59% of people who currently have pets agreed or strongly agreed with that statement compared to 47% of people who don't currently have a pet.
Chantelle: I think that's very interesting. I can see where that number is coming from because people who share their lives with animals can see how complex they are and how much they feel, and how strong their relationships can be.
Amy: I think it lines up with what I would expect too. Although, of course I'd love to see more connection between pets and farmed animals, considering we know they're all sentient, they can feel pain and suffering.
Having a pet doesn't make people value plant-based eating more
Amy: With another question on the survey, when asked how much they agreed with the statement, "Eating more plant-based foods can have a significant impact on reducing harm to animals", there was really no discernible difference between pet guardians and non-pet guardians.
70% of people who currently have a pet agreed or strongly agreed with that statement, compared to about 68% of people who don't currently have a pet.
Do you feel that seeing your pets' unique personalities, intelligence, and capacity for love, joy, fear, and pain has made you more compassionate towards other animals?
Chantelle: I mean, for myself personally, sharing my life with animals has definitely made an impact on the way I see things.
Content warning: pet loss. Losing my first cat was actually what convinced me to start phasing out animal products from my diet years ago because it didn't make sense to me to make animals die for the food I ate when I was so devastated by the death of an animal that I loved and farmed animals have the same complex internal lives that our companion animals have.
Pigs can reason just like dogs, cows form friendships and emotional bonds with their calves. Chickens can solve problems. They all dream, they think they feel and they want to have a good life.
Do men eat more meat?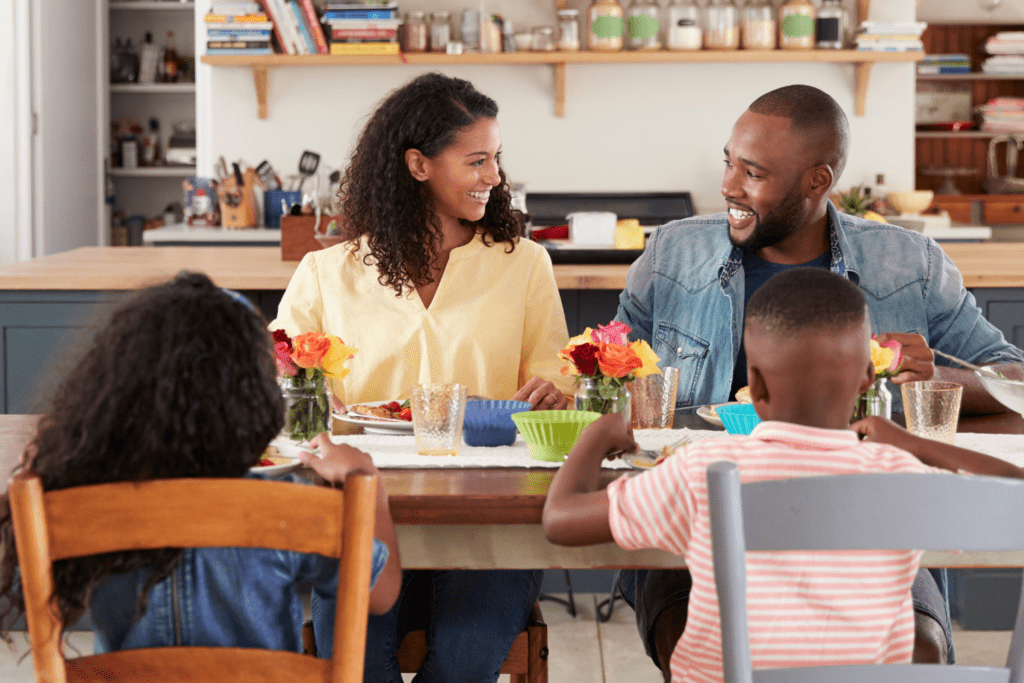 Chantelle: Another interesting distinction in the survey data was about gender identity. You may have seen the stat that most vegans identify as women. Looking at the survey gives us some more insight into what the gender gap really looks like when it comes to plant-based food habits and attitudes here in the Lower Mainland.
Men are less likely to reduce animal product consumption, identify as vegan or vegetarian
In the survey, women and those who prefer to self-describe were significantly more likely at 71% to have reduced their animal product consumption than men at 58%.
Of the survey respondents who identified as vegan or vegetarian, 70% identified as women or preferred to self-describe and 30% identified as men.
That could partly be because animal products, especially meat, have historically been heavily marketed to men and associated with masculinity. If you think of something like ads for barbecue equipment that show a full tray of steaks, those are really featured around things like Father's Day, and they almost always show men in the ads.
And then we see so many people who are changing their narrative on this, which is great news. The Game Changers is a really great documentary from filmmakers including Arnold Schwarzenegger. It follows a number of plant-based athletes to bust the myth that you need to eat animals to be strong, and it shows that anyone can be just as if not more strong eating plant-based.
What does the plant-based gender gap mean for food access?
Chantelle: I think that gender gap is probably making a really big impact when we consider that there's a lot of men in high power positions in the companies that decide what food is available.
Men are 83% of the 533 named executive officers in S&P 100 companies, which is what many people consider to be the a hundred most major companies in the United States.That means that a lot of decisions about what food is offered and what food is marketed are ultimately being motivated by male leadership.
What do people think of plant-forward policies?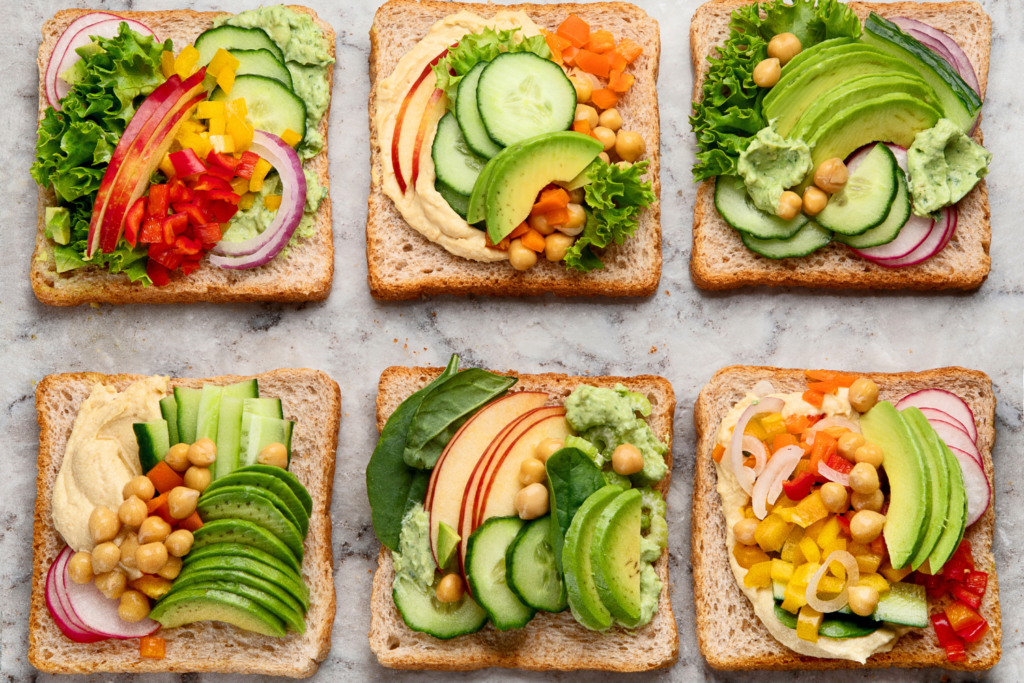 Amy: Speaking of male leaders being prominent in the corporate sector, we were really curious about what people, both those who eat plant-based primarily and those who do not, think about change at that institutional level.
Most people support plant-forward government policies
Amy: The survey showed that three in five consumers (60%) would support including animal product reduction efforts into local, provincial, and federal climate, health, and animal welfare strategies.
The results also showed that a majority (58%) would support shifting government subsidies from animal-based food production to plant-based food production.
Most people believe menus with plant-based options are more inclusive
Amy: When it came to restaurants, hospitals, schools, and public institutions like parks food service, the survey showed that 89% of consumers would either not change their opinion or value them more highly if they offered more plant-based food options.
Looking at this in more detail, the survey data indicated that 73% of consumers would view food services that offered greater variety of plant-based options as more inclusive to all.
So that's nearly three quarters of the population that see this change as meaningful and want the kind of leadership who are making decisions about this to make more plant-based options available.
Most people would eat more plant-based foods if there were more tasty options on menus
Amy: 65% of respondents strongly or somewhat agreed that they would eat more plant-based meals if there are more tasty options available when going out to eat.
So big changes can be made at the institution level to increase the prevalence of plant-based foods.
How to advocate for more vegan-friendly options
Amy: Really the best thing we can do as individuals to support these changes is to encourage restaurants, schools, park concessions, and government to adapt familiar and popular menu items to be plant-based.
We can also ask them to prioritize the marketing of plant-based items; place them front and centre on the main menu, rather than having them be something on the side.
If you're keen to get involved with that kind of advocacy, there's resources PlantUniversity.ca or through our farmed animal advocacy team at the Vancouver Humane Society who can provide personalized support to help you get involved in your community to ask for more kind of prominent plant-based options.
Chantelle: Yeah, those are all great points. It makes such a big difference for individuals choosing what to eat when institutions have made those plant-based foods straightforward and accessible.
Is a plant-based diet nutritious?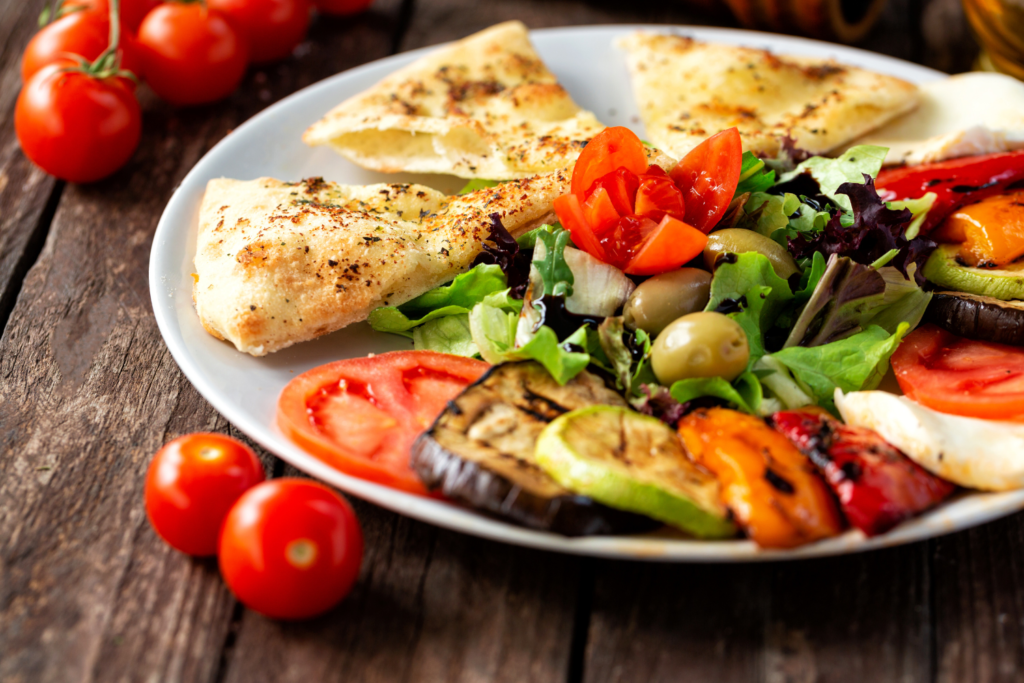 Amy: We also wanted to get an idea of what the major barriers were to switching to a plant-based diet.
Survey results indicated that nutrition was the main barrier. 88% agreed or somewhat agreed that they think about nutrition when deciding what food to buy, and 28% of respondents said that they were concerned they wouldn't get enough protein in their diet if they ate more plant-based foods.
To share a little bit of a personal story, I grew up as a gymnast eating an animal-based diet. Today, I'm a rock climber and a runner, and I have genetic blood sugar issues and I eat a fully plant-based diet.
There are some strategies I've found to help me keep up the energy I need for the activities I'm doing. I make sure that I eat a protein with every carb. That's either nuts, soy products, or a good volume of lentils and beans.
I also avoid really carb intensive foods like white rice or potatoes unless it's an activity day, because my body can't process those types of sugars very well. So I opt for sweet potatoes and brown rice instead.
My body really craves fats and protein after a big day in the mountains, so I'll often eat a spoonful or more of peanut butter before bed to ensure my body's getting what it needs to stay active. Avocados are really great too, and they're great insulin regulators.
When I take slower days where I'm not moving a lot, I eat the same ratios of food, but I stick to smaller meal sizes. The reason I eat smaller meals more frequently is to manage my blood sugar, essentially to ensure my body always has the fuel that it needs without a big sugar spike and a consequent dip.
I make sure to take my B12 and eat foods rich in magnesium, calcium, iron, and also make sure to intake lots of electrolytes.
While being active feels good, it feels even better knowing that I'm fueled by plants. I'm grateful that I don't feel pressure to harm animals while being active. And many of my high intensity athletic friends also eat a plant-based diet.
And this is a personal experience. Certainly everyone has a different dietary need, a different kind of lifestyle, and figuring out what the best foods are for your life is what's most important. Some of this comes lots of research, going to nutritionist, going to naturopath, and learning about food, and so I really recommend just going to many sources as you can to gather information to understand what your body needs and how to take care of yourself.
Chantelle: Yeah, absolutely. We're really just sharing our personal experiences about what works for us, but it's really great that you found something that works for you, Amy.
There's so much information on nutrition out there that it can at times be hard to sort it all out. I really personally like the recipes on PlantUniversity.ca because they're focused on good nutrition while also being really tasty. The website also has great videos from nutritionists breaking down the important things to make sure you are considering for your body to thrive on a plant-based diet.
I have also found that since going vegan and eating a plant-based diet, I'm more mindful about making sure I get the nutrients I need, so I'm eating meals that are more balanced to help me get through the day.
I used to struggle with low iron when I was an omnivore and later a vegetarian. I would experience some symptoms of that, like weakness and fatigue even when I was getting enough calories for the energy I was using. Now I'm eating more foods that are rich in that nutrient, like dark leafy greens and tofu, and I've found it easier to keep my nutrient levels where they need to be.
Is a plant-based diet tasty?
Chantelle: You might not be surprised to hear that the top concern people identified in the survey was taste. 73% of respondents said taste influences their food choices the most, and 37% said that they worried they wouldn't enjoy their meals as much if they switched to more plant-based foods.
Amy: Yeah, this is a really interesting one. This is something that I've thought about a lot because growing up my favorite meal was macaroni and cheese and I just loved cheese in general. So when I transitioned to a plant-based diet, I was worried about having to give up my favorites.
I found a really good mac and cheese recipe using vegetables and seasoning to make up the cheese sauce. Just the other day I had a mac and cheese meal that reminded me so much of my childhood and no animals were harmed for me to be able to eat that meal. I know nostalgia is really powerful and I did miss cow's dairy cheese for a little while. But I've gotten to the point now where I've created new memories about the food that I like to eat, and I don't crave things like dairy cheese anymore.
There are more resources than ever to help you find options for things that you have as a go-to that provide the nutrients and the taste that you're looking for.
I found checking out the aisle at the grocery store that has plant-based alternatives. Sometimes there's many aisles or it's kind of strewn around the grocery store in a lot of different spots.
I find also learning how to better flavour foods that are made with things like walnuts, beans, and lentils is the best way to address nostalgia for meat-based recipes.
Chantelle: For sure, and your taste buds definitely change as your diet does. One of my favorite things about switching to a plant-based diet has been all the new foods I'm getting to try.
When I expanded my view of food from meat being the centre of a dish to considering the dish as a whole and having all these different protein options like beans, mushrooms, lentils, tofu, seitan, and I also do enjoy plant-based convenience foods like mock meats, this whole culinary world opened up to me.
I find that I have a lot more variety in my diet now, but that's not to say I don't still enjoy my classic comfort foods like your mac and cheese. There are so many resources out there to adapt your favorite dishes by swapping out ingredients, but the easiest thing that I've found to do is if I'm craving something like Alfredo, I'll just look up vegan Alfredo and the work of figuring out ingredient swaps is already done for me.
Amy: Yeah, I love that.
How plant-based food can lower your grocery bill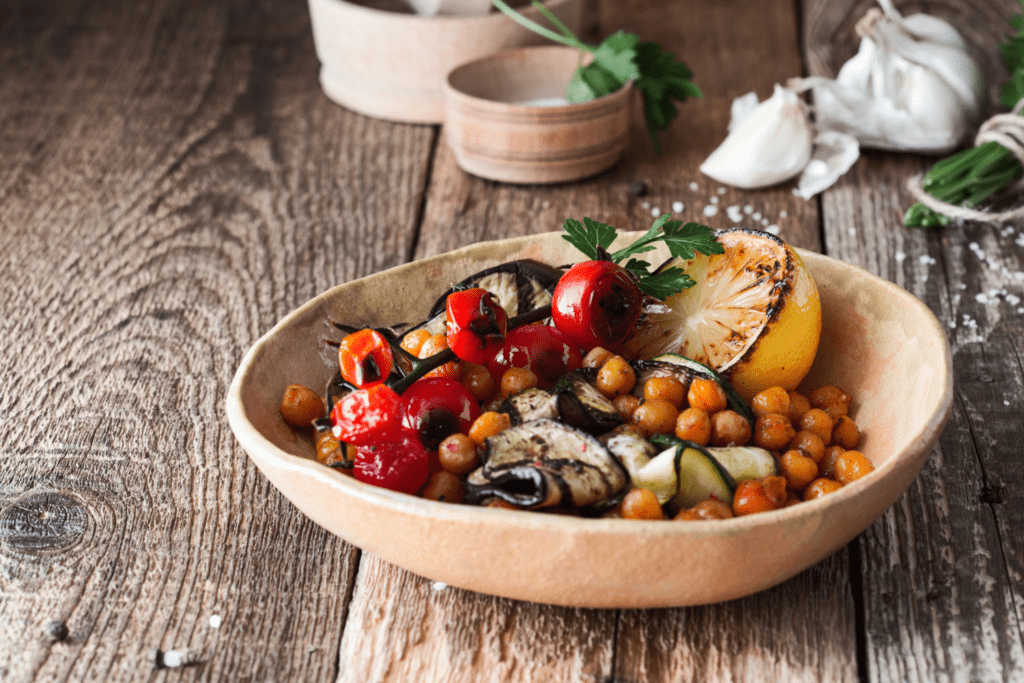 Amy: We spoke quite a bit about the survey, but the main reason we did this survey was to do a cost benefit analysis and have that be available for individuals to see the kind of financial and environmental and animal welfare benefits to switching to more plant-based diet. So what's that all about?
Chantelle: In a brief summary, we know that one thing that's really deeply impacting people right now is rising food costs with the price of groceries going up. We thought many people might be looking for ways to reduce the cost of their cart and the food that they're buying.
The poll validated what we suspected and found that the vast majority of people are concerned about rising costs and are looking for ways to cut back at the grocery store.
92% of people are concerned about the rising cost of living.
87% of people are looking for ways to cut back at the grocery store, and most people are not just looking for sales and deals, they're also looking to change the way they eat.
75% of people are trying to eat more affordably.
66% of people shared that they would be open to exploring more plant-based food options to save money.
When we look at the youngest group surveyed, all those numbers are even higher.
96% of people aged 18 to 34 are concerned about rising cost of livings.
91% are looking for ways to cut back at the grocery store.
82% are trying to eat more affordably.
77%, so more than three quarters are open to exploring more plant-based food options to save money.
While most people were open to eating more plant-based foods to save money, some people do express concerns that plant-based eating is just too expensive; maybe imagining a scenario where people are eating the highest cost mock meats every day.
But we know that practically, that's generally not what's happening. Most people who eat plant-based are eating a balance of a lot of different foods, including whole foods like tofu and legumes.
The cost benefit analysis essentially lays out the actual financial savings of swapping out animal products for plant-based products.
If you consider the cost savings of swapping ground beef in your chili for red lentils, a hundred grams of ground beef is $1.54. A hundred grams of lentils is less than a third of that at 48 cents. Or if you have a bean burrito instead of chicken, a hundred grams of chicken breast is $2.42, whereas the same amount of black beans is just 42 cents.
So those savings are significant and they do stack up over time significantly, which means that rising food costs in general could be a factor that push plant-based eating to become more of the norm.
How plant-based food can cut your emissions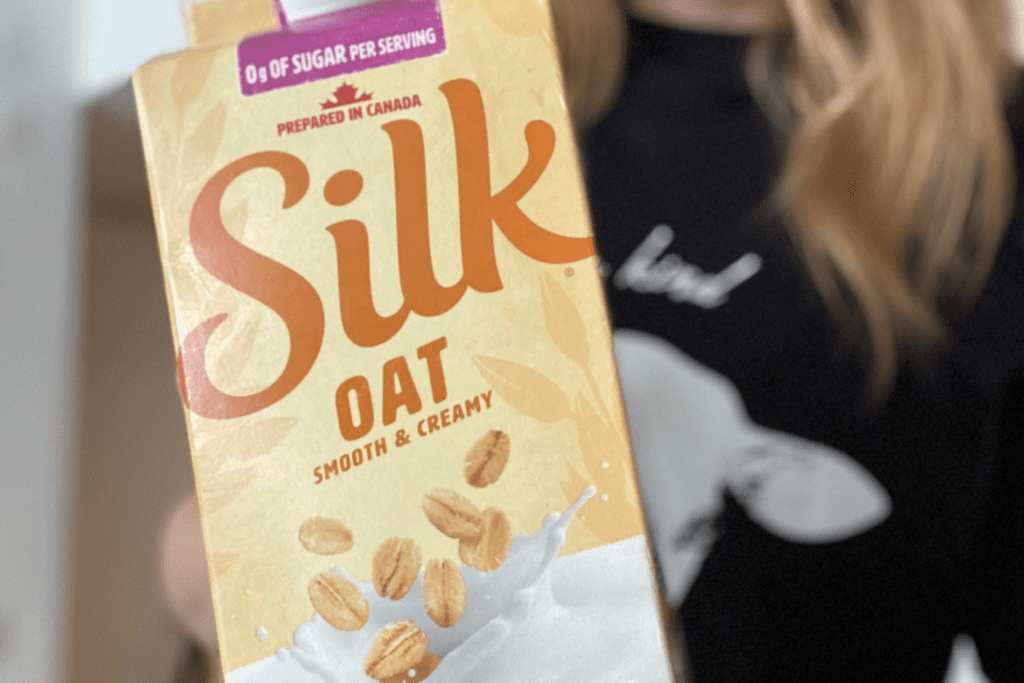 Chantelle: The other thing the report looks at is the impact of our food choices on greenhouse gas emissions and what making those same swaps could mean in terms of emission savings.
We found that eating plant-based for a year can save as much carbon dioxide as the emissions used to power an entire home for six months.
Or if you just switch 25% of your diet from animal-based foods to plant-based foods, that could save enough carbon dioxide each month to charge a cell phone 2068 times.
Impact of swapping beef for lentils
Swapping beef for lentils has the biggest impact in terms of emissions, and the second biggest impact in terms of cost. That's because beef is so resource intensive to produce. Cows need a lot of space; they eat a lot of food; they produce a lot of methane. If all beef products in someone's diet were replaced with lentils for one year, it would be the equivalent to the carbon sequestered by 18 tree seedlings over 10 years.
Depending on how much beef and what kind of beef a person eats, they could also save up to $60 a month by making that swap.
Impact of swapping seafood for mushrooms
The next most impactful change in terms of emissions and the biggest impact in terms of cost is swapping seafood for mushrooms. Mushrooms have a really similar texture to seafood and they can be used as a substitute and a lot of recipes.
If a person eating the average Lower Mainland diet ate mushrooms instead of seafood for a year, they would save enough emissions to drive about 1600 kilometers in a gas powered vehicle.
Depending on the amount of seafood a person is eating, the cost savings are up to $64 a month.
How plant-based eating helps animals
Amy: Yeah, those are all really significant impacts that one person can make by changing just one thing, the way they eat.
Of course, eating plant-based also has a major impact on reducing animal suffering because there's less demand for animal products so fewer animals will be raised and killed in the conditions we've spoken about that are pretty horrific.
If you're aiming to reduce your consumption of animal products to reduce animal suffering, it's really important to consider the number of animal lives used to supply consumption habits, as well as the amount of hardship a particular animal will face in their short lifetime.
So for instance, chickens are quite small, so a very large number of them are killed to supply the demand for chicken meat. Dairy cows are typically given very little freedom and are forced to endure births and heartbreaking separation from their calves about once per year. They also live longer, more long suffering lives.
So just really thinking about each product that you consume, what's its origin? Who is it coming from? What is that individual's life like? I found that really helpful when I was moving towards a plant-based diet; to not see this packaged product as just plastic and marketing, but seeing the animal behind it and thinking about the animal behind it. That really helped me stick to my motivation to create a full shift and to go a hundred percent plant-based.
What's next?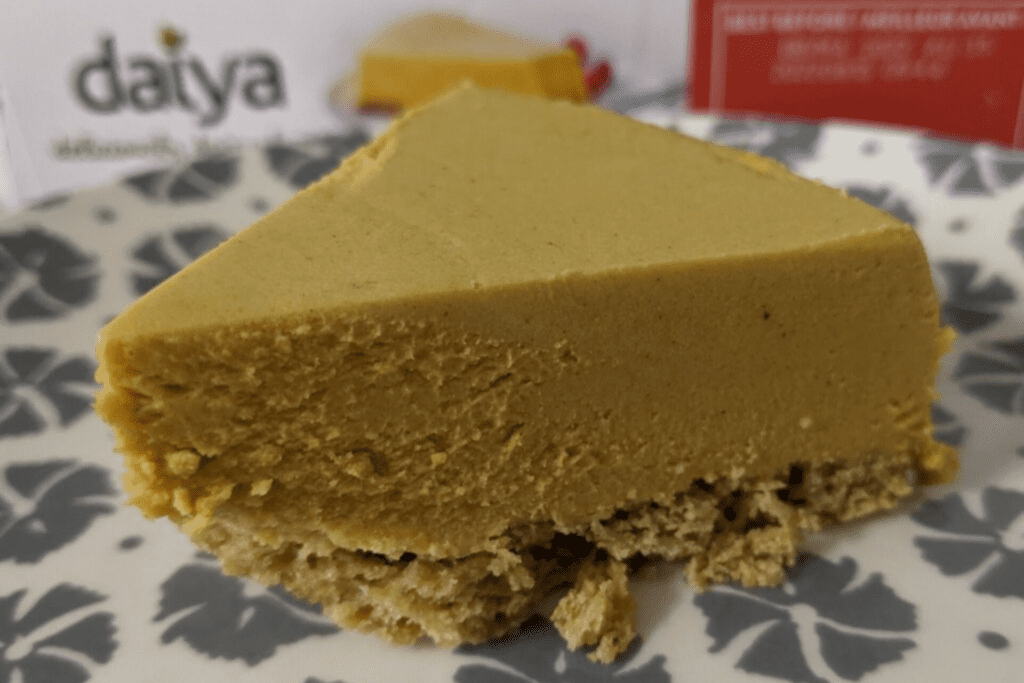 Amy: So what's next?
Chantelle: Great question. So there are a lot of ways we're planning to use the data from the survey, including for the cost benefit analysis.
We are also sharing it with the media.
We're raising awareness in the community through things like infographics and ad campaigns.
We'll also be engaging with government policy makers and institutional decision makers to talk about ways that the public supports these more institutional shifts towards plant-based foods and plant-based policies.
We'll use it to inform the content we create moving forward for Plant University, which is a resource that helps individuals and institutions shift their diet and the foods that they offer to more plant-based foods.
How can you help?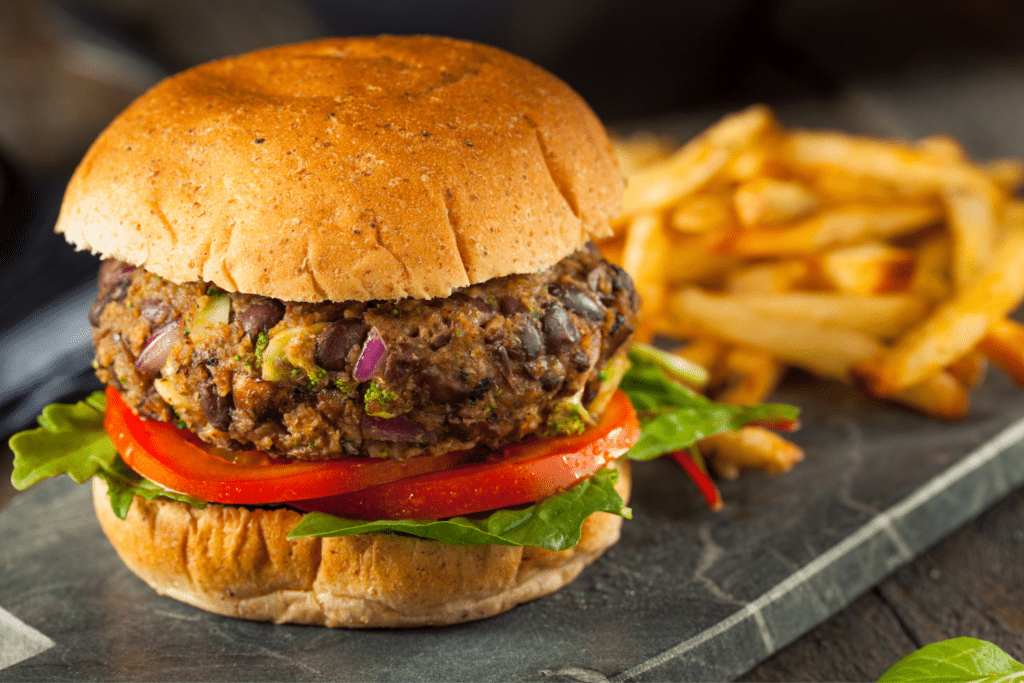 Chantelle: One way that you can get involved with this is by sharing the cost benefit analysis from the Plant University website or the related infographics and social media posts with your friends and family.
You can also use some of the stats we've discussed today to engage with your favorite restaurant or grocery store or at your school or workplace if food is purchased and provided.
Amy: I'm looking forward to seeing the ways that people choose to change their diet. I think there's a lot of great ways to start and to shift kind of one little bit at a time and certainly the resources are there to make that happen.
Chantelle: Absolutely. And we are also available as a resource so you can comment on the posts associated with this episode or reach out to us on social media.
Next episode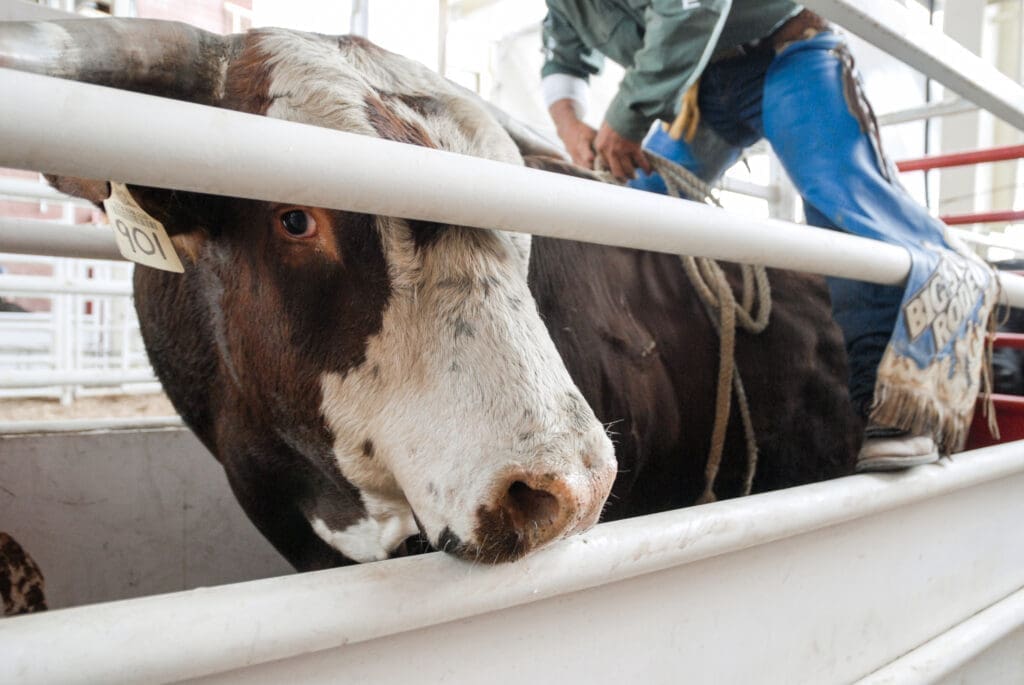 Please join us next month as we discuss animals used in rodeo.