Get involved in our work
UPDATE on a wildlife poisons ban
Following a meeting between VHS, other animal advocacy groups, and B.C. decision-makers, the provincial government has announced a temporary restriction on the most toxic type of rodent poisons. Here is how you can continue to support a ban on rodenticides in B.C.
Because They Matter fundraising and outreach event
VHS hosted our first-ever Because They Matter event this past weekend! Staff and volunteers handed out pet supplies and resources to people and their animals who spend their days on the streets of Vancouver's Downtown Eastside. Read more and support VHS's vital animal protection efforts by donating today!
New report on equitable services for people and animals

Helping people and animals together is a new report by and for animal service workers that highlights current inequities in the sector and opportunities for change using a trauma-informed and culturally safe approach.
Latest news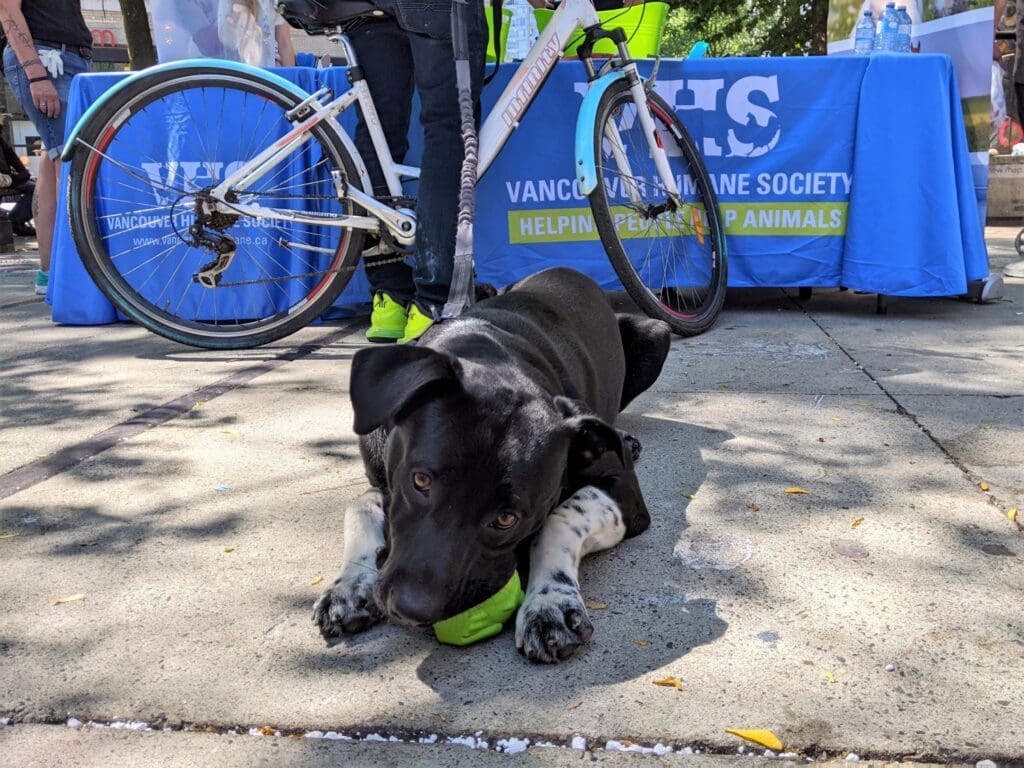 Loretta, who spends her days outside on the Downtown Eastside, has been looking after her sister's dog Beans while she has been ill in the hospital. She wanted to do something nice for her sister when she is reunited with her beloved dog, but she couldn't afford a gift. Luckily, VHS was offering free pet…
VANCOUVER, July 22, 2021 – The Vancouver Humane Society (VHS) is partnering with women's support agencies to break down housing barriers for women with pets through the unique Helping Women and Pets in Crisis program. "It is difficult finding places that allow pets," says Mariam, a client of the program whose name has been changed…