Get involved in our work
Speak up for pigs
Ask the pig farming industry and Canada's major grocery retailers to keep their promise to move away from cruel gestation stalls.
Supporting women and their pets in crisis
Women are living in unsafe situations because they are worried for their pets. This new program can help them access safe housing with their companions. Can you help them become independent, together?

News of an outbreak of COVID-19 at a mink farm in BC's Fraser Valley is yet another warning that we need to stop the industrial exploitation of animals.
Latest news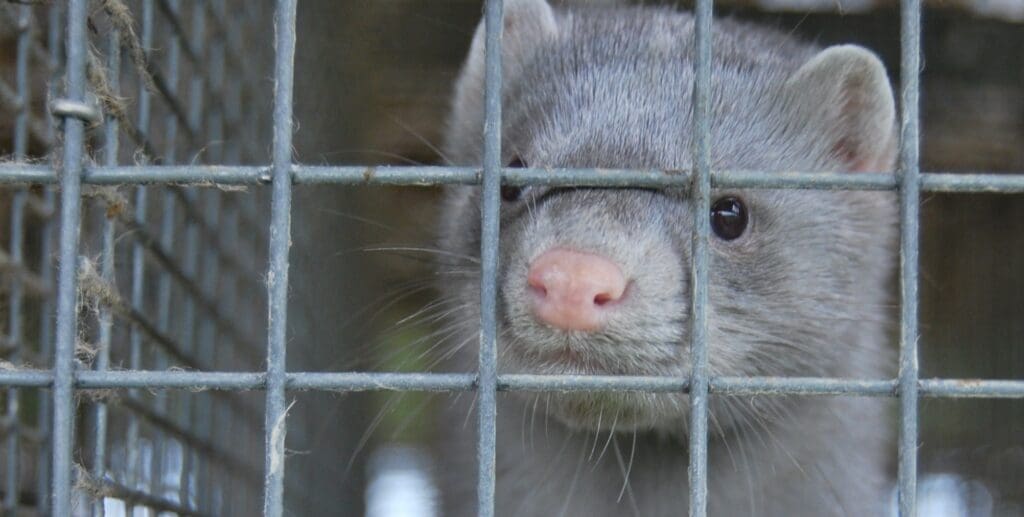 Ask your MLA to support a ban on fur farming in BCSend a message Recent media reports of the spread of COVID-19 on B.C. mink farms has exposed the cruelty and danger inherent in the province's fur farming industry. Please send a message to your MLA to urge a ban on this unnecessary and inhumane…
Vancouver – The Vancouver Humane Society (VHS) has joined with the North Shore Crisis Services Society (NSCSS) to launch the first partnership of its kind in a project designed to help women and pets in crisis. The project, funded in part by a $30,000 grant from PetSmart Charities® of Canada and a $9,000 grant from…