Staff
Amy Morris
Executive Director
Amy (she/her) is settler of Slovakian, Dutch, German and British ancestry. Amy resides and recreates on the unceded territories of the shíshálh, xʷməθkʷəy̓əm, sḵwx̱wú7mesh, & sel̓íl̓witulh Nations, currently known as Vancouver and Sechelt. Amy joined VHS in early 2020. Amy volunteers as the President of the Board of Directors for the Animal Welfare Foundation of Canada. She holds a Master's degree in Public Policy from Simon Fraser University with a thesis focused on regulating dog breeding to improve well-being and a Bachelor's degree in Sociology from Concordia University with a specialization in Business. Amy has wide experience in the animal protection movement, campaigning for policy changes at the municipal, provincial and federal levels to curtail animal exploitation. Amy shares her life with Clover, a collie mix who guides their day to day adventures. You can reach Amy by emailing amy(at)vancouverhumanesociety.bc.ca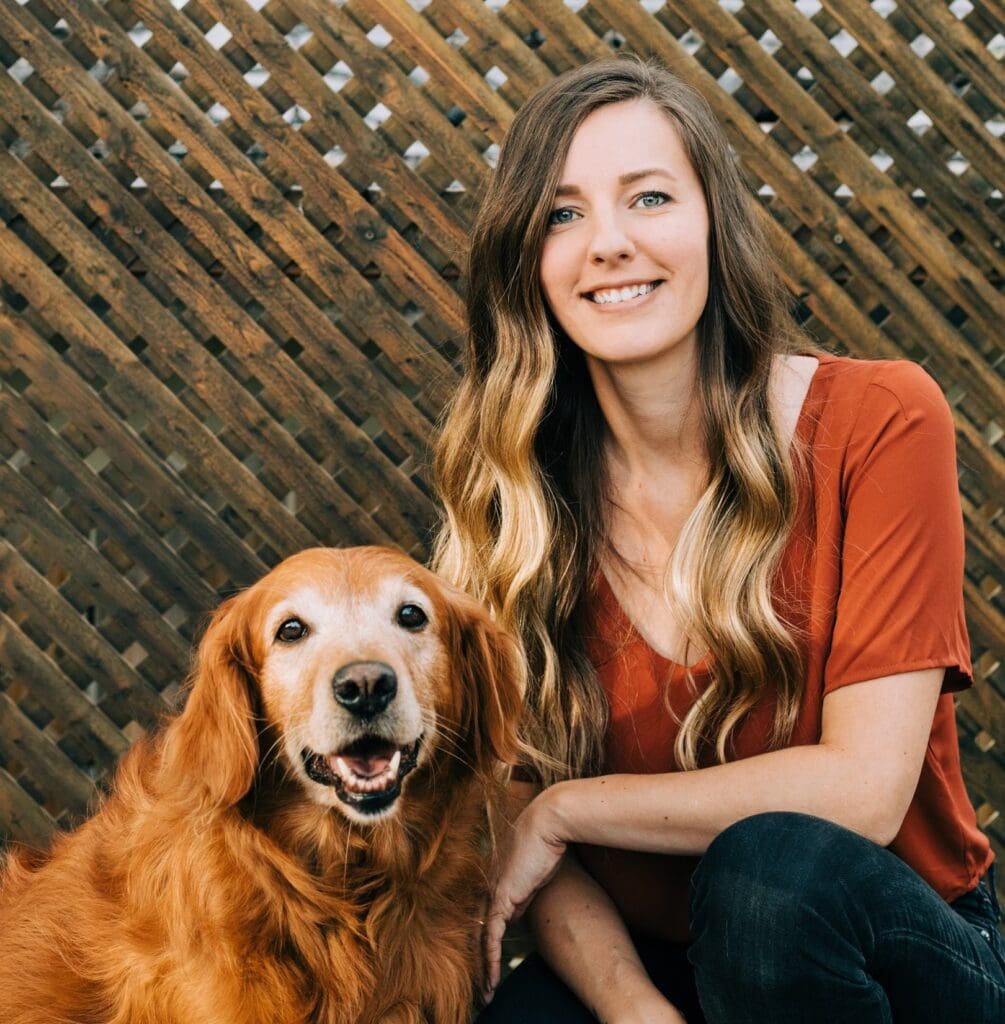 Emily Pickett
Campaign Director
Emily (she/her) is a settler of Lithuanian, Irish and Scottish ancestry living in Courtenay, on the unceded traditional territory of the K'ómoks First Nation. Emily joined the VHS team in 2014, after completing her degree in Political Studies from the University of Saskatchewan and a campaign internship with the Humane Society of the United States. She has worked in the non-profit sector ever since and her life-long love for animals has guided her work in the animal protection and conservation movements. As VHS's Campaign Director, Emily manages the organization's campaign strategy around issues including farmed animals; animals in captivity; animals in entertainment; and co-existence with wildlife. She is passionate about animal advocacy and social justice issues and enjoys hiking, photography and spending time with her rescue dog, Sophie. You can reach Emily by emailing emily(at)vancouverhumanesociety.bc.ca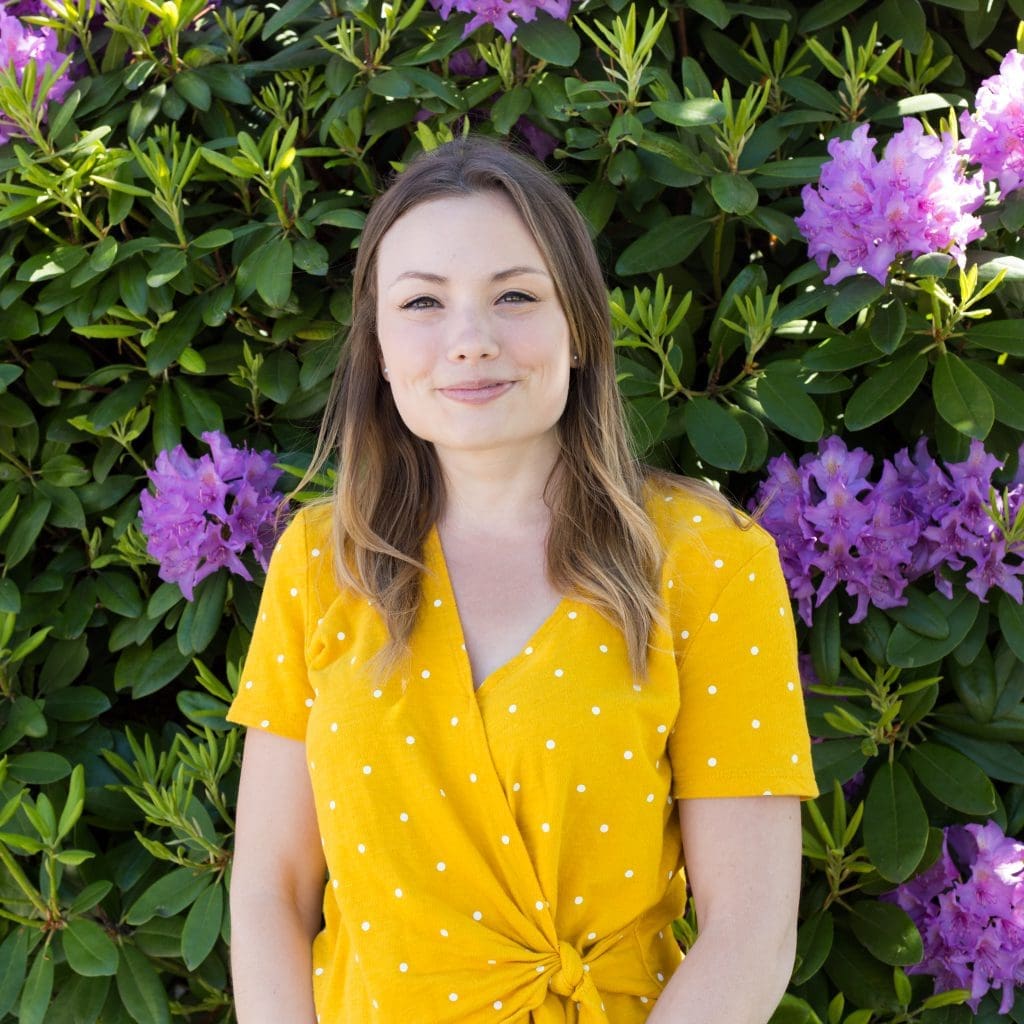 Claire Yarnold
Development Director
Claire (she/her) is a settler of English ancestry living on the unceded territories of the xʷməθkʷəy̓əm (Musqueam), sḵwx̱wú7mesh (Squamish) & sel̓íl̓witulh (Tsleil-Waututh) Nations. Claire joined VHS in February 2019 as the Development Director after moving from the UK to Canada in 2018. Claire has worked in the non-profit sector for 9 years and is dedicated to helping both humans and animals. Claire has previously worked at organizations that provide healthcare services and end-of-life care in the community and is now channelling her passion for animal advocacy in this role. Claire is grateful to spend her spare time exploring what life has to offer with her husband and rescue dog, Nebula. She enjoys nature, food, running and yoga. You can reach Claire by emailing claire(at)vancouverhumanesociety.bc.ca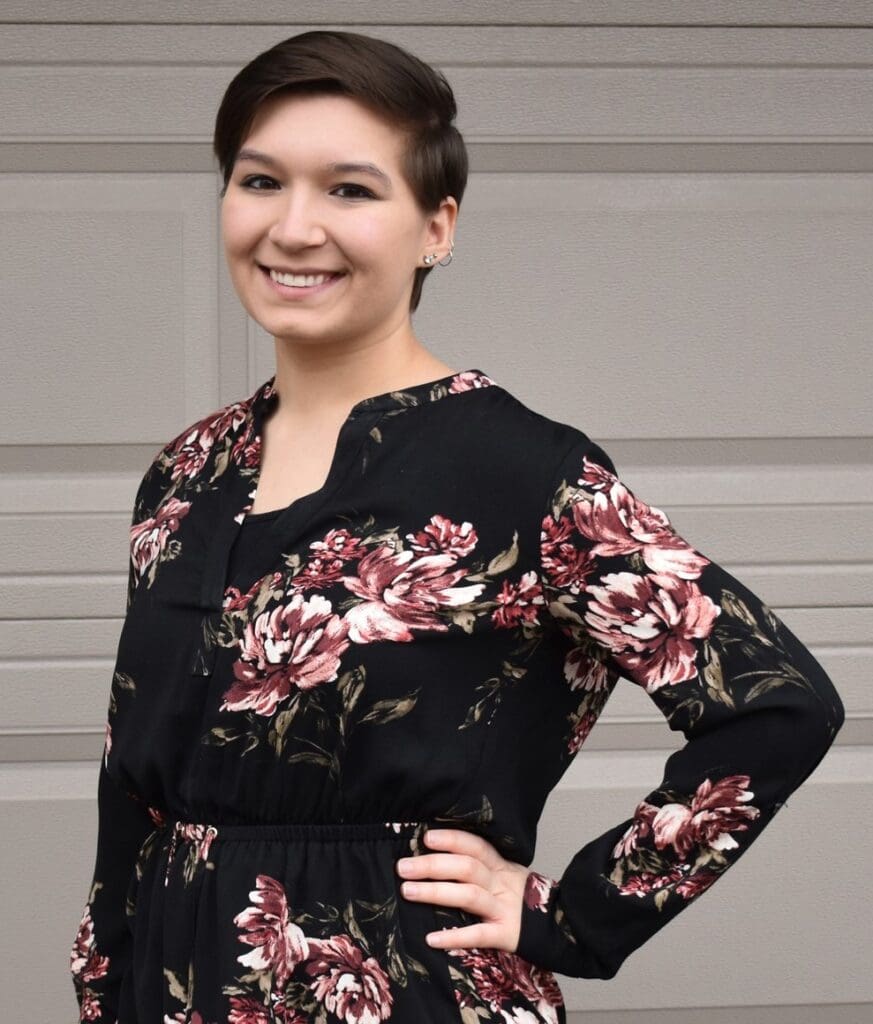 Chantelle Archambault
Communications Director
Chantelle (she/her/hers) is of French, English, Scottish, and Haudenosaunee ancestry and works as the Communications Director at Vancouver Humane Society. She was born and raised on the land currently known as Mississauga, which is part of the Treaty Lands and Territory of the Mississaugas of the Credit and the traditional territory of the Anishinaabe, Huron-Wendat, Haudenosaunee and Ojibway/Chippewa peoples. She is passionate about justice for all, both humans and animals, and has worked with non-profit organizations that focus on family services, social justice advocacy, and creating safer spaces for marginalized communities. Chantelle's lifelong commitment to the ethical treatment of animals inspired her to volunteer for the Toronto Humane Society and to move across Canada to take on this exciting role at VHS. You can reach Chantelle by emailing chantelle(at)vancouverhumanesociety.bc.ca.
Julia McCann
Program Coordinator
Julia (she/her) is of English, Irish and Scottish ancestry and currently resides on the unceded territories of the xʷməθkʷəy̓əm (Musqueam), sḵwx̱wú7mesh (Squamish) & sel̓íl̓witulh (Tsleil-Waututh) Nations. Julia joined VHS as the Program Coordinator for the Farmed Animal (Go Veg and Plant-Based Plates) programs in January 2021. Julia moved to British Columbia in 2019 and is thrilled to be living on the West Coast. Julia has a Master's degree from Queen's University with a thesis report focused on mitigating wildlife-vehicle collisions and a Bachelor's degree in Human Geography from Queen's.
Another interest Julia has is developing sustainable food systems. Her background includes various work and volunteering with non-profits in food security/justice, emergency food distribution, community gardens, sustainable and local agriculture and community development. Julia cares deeply for animals and people and this shows in her past and current work.
You can reach Julia at julia(at)vancouverhumanesociety.bc.ca
Celeste Morales
Lead Researcher
Celeste (she/her) is a settler of Chilean, French, and Scottish ancestry and is grateful to be living in so-called Vancouver on the unceded territories of the xʷməθkʷəy̓əm (Musqueam), sḵwx̱wú7mesh (Squamish) & sel̓íl̓witulh (Tsleil-Waututh) Nations. Celeste joined VHS in September 2020 as Lead Researcher after completing a Master of Arts degree in Sociology from the University of Victoria. She is an experienced researcher who is invested in pursuing progressive research and policy solutions, and has had a lifelong commitment to combatting both human and animal injustices. Her graduate thesis project involved a policy analysis of homelessness and poverty reduction frameworks in B.C., and while completing her graduate degree she received funding from SSHRC for a research proposal that aimed to explore the animal rights movement and its organizational strategies. Celeste lives with her partner and their pup, Harvey, who inspires her to continue to advocate for keeping humans and their pets together through equitable animal services. You can reach Celeste by emailing celeste(at)vancouverhumanesociety.bc.ca.
Brooklyn Fowler
Program Coordinator
Brooklyn (they/them) is a settler of Irish, Scottish, British, and Ukranian ancestry living on the unceded territories of the xʷməθkʷəy̓əm (Musqueam), sḵwx̱wú7mesh (Squamish) & sel̓íl̓witulh (Tsleil-Waututh) Nations. Brooklyn joined VHS in March 2021 as Coordinator of the McVitie Fund and Helping Women & Pets in Crisis. Brooklyn holds a Master's Degree in Gender, Sexuality, & Women's Studies from Simon Fraser University specializing in feminist approaches to public policy. Brooklyn brings the experience to life as a trauma-informed direct service provider reducing barriers for folks who experience structural oppression. Working for justice for all animals, human and non-human is Brooklyn's driving passion. Brooklyn is also involved with a number of other local organizations working towards justice and inclusion for Queer and/or Trans people, sex workers, and folks living in poverty. They are a lover of nature, film, food, are a proud pet parent to a beautiful cat named Oliver. You can reach Brooklyn by emailing brooklyn(at)vancouverhumanesociety.bc.ca.
Board of Directors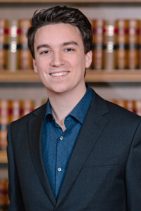 Ryan McCracken is a solicitor at Farris LLP, where he practices in the corporate commercial, real estate and securities practice groups. Ryan's legal practice area covers a wide variety of areas servicing public and private companies.
Ryan joined the VHS board in 2019, but first became actively involved in the humane movement in 2017 when he started volunteering with the BC SPCA. Ryan has also been a director of the Dugout Drop-In Centre Society, an organization that provides a community "living room" for the residents of Vancouver's downtown eastside since 2016, and has served as its chair since 2017.

Liberty Mulkani began her career in the film industry after completing a B.F.A. in theatre at Simon Fraser University. Shortly after graduation, she moved to California and decided to pursue her other passion: animal protection. She spent several years in the Bay Area working for the Animal Legal Defense Fund (ALDF) in their Animal Law Program and Event Planning departments. She now works for the ALDF as Director of the Project Management Program, overseeing the planning, monitoring and fulfillment of the ALDF's key events and campaigns. In 2007, she earned her Masters of Education through the Institute for Humane Education and Cambridge College. At VHS, apart from her role on the board of directors, she also worked extensively with VHS's Power of One humane education program.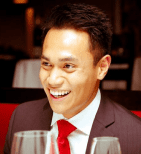 Rob Monteverde, CPA, CA is a Partner at Strategex CPA's, a local accounting firm in downtown, Vancouver. Rob provides U.S. and Canadian tax services to various types of clients, ranging from small to large corporations, film production companies, as well as high net-worth individuals and entrepreneurs. Rob's love for animals comes from his grandfather who took care of many animals in the Philippines. His first dog, Scott, was given to him by his grandfather. However, due to his brother's allergy, Rob was forced to be separated from Scott. Rob always visited Scott from his grandfather's home until their family moved to Canada. Through the years his passion to take care of animals never faltered. Rob happily spends his downtime with two adorable puppies, Kahlua, a half Pomeranian/half dachshund, and Bailey, who is an unknown mix. Rob is committed to continuing his grandfather's work through advocacy for the humane care of animals.
Chris Morcom joined the board of directors in March 2017. He is an associate with Pacific Law Group where he practices civil litigation with an emphasis on insurance defence and personal injury claims. Chris has been concerned with the rights of animals since becoming a vegetarian at a young age and has had a variety of pets throughout his life.
Chris received a Bachelor of Arts degree in English Literature and Professional Writing from the University of Victoria before relocating to Asia for four years. Upon his return to Canada, he attended the University of New Brunswick, receiving his Bachelor of Laws degree before coming back to Vancouver in 2009. In his spare time he enjoys a variety of sports and outdoor activities.

Angela Yadav joined VHS in 2017. As a life-long vegetarian and passionate believer in animal welfare, Angela brings a strong conviction and commitment to help VHS's goal to end animal suffering, cruelty and exploitation. Angela has been an ardent vegetarian all of her life – while the roots of this are grounded in the early teachings of her parents, her personal values and passion are what fuel her desire to get more people to become vegan/vegetarian and to promote the well-being of animals. Angela believes that a society is measured by how it treats its animals. As a seasoned business lawyer and now a mother of three young children, Angela is excited to give back to her community. Sitting on the VHS Board of Directors provides her with an opportunity to focus her efforts on improving our society's treatment of animals and promoting a vegan/vegetarian lifestyle.
Dr. Samantha Petrin joined the VHS board in 2020. Samantha is a naturopathic doctor. She has been vegan since her time as an undergraduate at SFU in 2013. Changing her diet helped her discover a love of cooking and interest in nutrition. She went on to complete the naturopathic medical program at the Boucher Institute of Naturopathic Medicine where she focused her studies in plant-based nutrition. Beyond the health benefits of a plant-based diet, Samantha is passionate about animal welfare and raising awareness of the atrocities of animal agriculture. Contributing to the board at VHS has given her the opportunity to meaningfully impact her community and create strides for change in the lives of animals.
Kenji Dean Yano joined the VHS board in 2021, after volunteering with the Vancouver Humane Society since 2017. This involved participating in outreach and advocacy activities such as leafleting, farmers markets, trade shows, and speaker events, to help share about animal protection campaigns and issues of importance to the VHS.  Dean has volunteered with the BC SPCA since 2017 and currently serves as a Regional Council Member for the Lower Mainland/Fraser Valley/Sunshine Coast region as well as a Community Council Member with the Tri-Cities Branch. This has included acting as a Humane Educator, to provide "Kindness to Animals" presentations and workshops to children in schools and spring & summer camps. Dean is a member of the Canadian Society for Humane Science, dedicated to the reduction and replacement of animals in scientific teaching, testing, and research. Dean is a lifelong lover of animals, and is dedicated to living a completely vegan lifestyle by avoiding all animal products for ethical, health, and environmental reasons.
Danielle George joined the VHS board in September, 2021. She grew up in Kansas, but has spent the better part of the last 15 years in the Seattle area before moving up to Vancouver in 2020. She became a vegetarian at the age of 12 after reading The Jungle by Upton Sinclair and transitioned to veganism in her mid-20s as she was on her way to a Weird Al Concert. Danielle went on to get her bachelor's degree in Sociology at The Evergreen State College. She's passionate about food, social justice, and animal welfare and believes they have many crucial intersections. In 2015 Danielle started her own vegan bakery and began volunteering for Kitsap Humane Society, going on to donate treats to many fundraisers and fostering all kinds of animals who needed a safe space. She joined the VHS board to be a part of advocating for animals in her new home.