Calling all animal lovers: come walk Vancouver's Downtown Eastside for a cause!
On Sunday July 23rd, join the VHS team and local animal lovers to distribute pet supplies such as harnesses, dog and cat treats, leashes, and blankets to humans and their pets who spend their days on the streets. You will also have meaningful conversations with the people you meet about accessing veterinary care assistance through VHS's McVitie Fund and Helping People and Pets in Crisis programs.
Spaces are limited! Sign up now to secure your place using the link below:
Participants will each have a personal fundraising page to raise funds for Vancouver Humane Society's work creating a kinder world for all animals.
Unable to participate or not in town? You can still fundraise or donate towards this event to help animals all year round!
Your support will help fund a dog's emergency surgery for a broken leg, allow a single mother to get her cat neutered so she doesn't lose her housing, save a calf from inhumane treatment in the rodeo industry, or reduce the effects of factory farming by putting plant-based options on the tables of a school cafeteria.
You can see some of the happy recipients of these care items from last year's event here.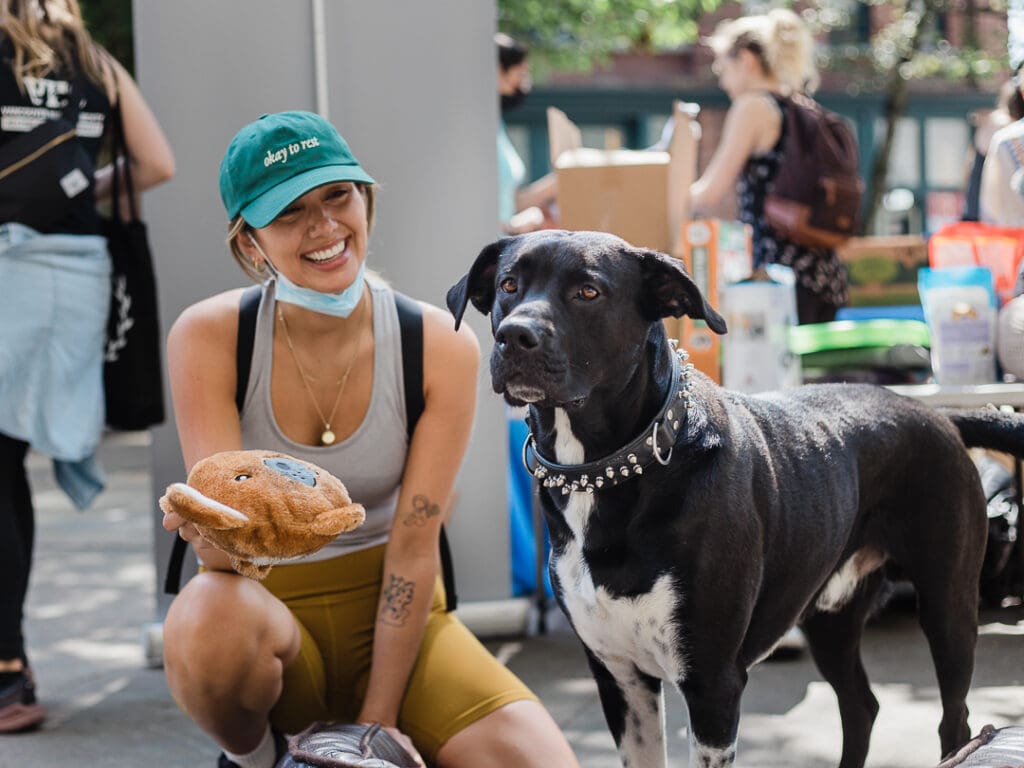 Could you be a matching fund sponsor? Matching fund donations of $1,000 or more are an incredible incentive for individuals to donate toward this event and assist even more animals in need.
If you have questions about this event, please email or call VHS's fundraising team at 604 266 1012.
We are so grateful to the following businesses and organizations for sponsoring and supporting last year's event: