The impacts of the use of animals in entertainment is seen most often in their aversion and active resistance to the tools used to force them to perform. Animals also suffer injuries and death. Some spend their entire lives chained.
More initiatives & campaigns
Sled dogs
VHS has campaigned for a ban on sled dog tours and races. Even in B.C., which is the only province to regulate sled dog operations, these dogs are kept tethered for long periods, face undue stress in races and can be shot instead of humanely euthanized.
Animals in circuses
We oppose the use of exotic and wild animals in entertainment. This includes circuses or any kind of Las Vegas-style show that exploits such animals in performances.
Many cities and towns in British Columbia have banned circuses using exotic animals in performances, but most jurisdictions across Canada still allow them. This means animals continue to be caged, chained and forced to perform degrading tricks for human amusement. Trainers use bullhooks, whips, sticks and electric prods to force animals to perform. In addition, they suffer from long hours of close confinement while being hauled in often unventilated trucks from town to town.
Animals in film, television & advertising
VHS believes no wild or exotic animals should be used in film production, except where the animal is being filmed unobtrusively in its natural habitat. The animal rental agencies that supply these industries are largely unregulated, receiving less oversight than zoos. This means animals can be kept in poor conditions where they are deprived of space and natural surroundings. Though their images may be popular with the public, once the cameras are turned off these animals are returned to their cages and lives of misery. The introduction of Computer Generated Imagery (CGI) and animatronics into filmmaking has provided an alternative to the use of captive exotic animals – there is no longer any need to use real animals.
Animals in corporate entertainment
Some captive animal agencies rent out animals for corporate entertainment, birthday parties and so-called "educational" events in malls or community centres. They often claim they are using the animals to teach the public about conservation, but in reality they are exploiting the public's fascination with exotic animals for profit. When they are not on show the animals are, as usual, languishing in cages.
Latest news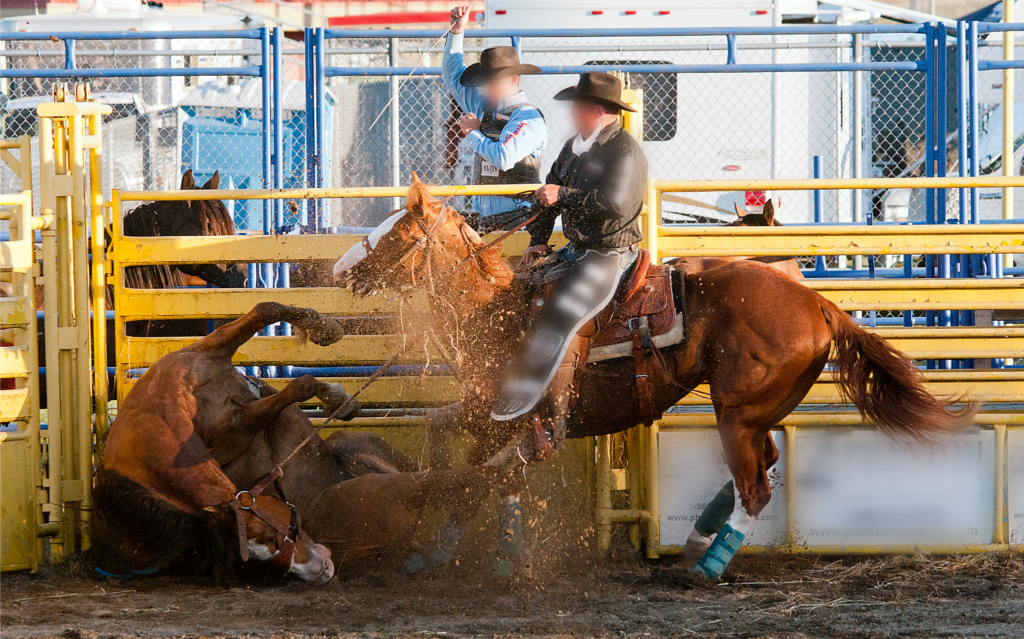 Rodeos will be eligible for recently announced B.C. government funding The Government of British Columbia recently announced new funding for fairs, festivals, and events; but the inclusion of inhumane rodeo events is cause for concern. Tell B.C.'s Minister of Tourism, Arts, Culture and Sport that the use of taxpayer dollars to support inhumane and outdated…
Ask your newly-elected Mayor & Council to protect animals from concerning rodeo events The return of the Chilliwack rodeo this year, along with a controversial new rodeo held in Langley Township, has raised concerns about the well-being of animals made to perform in rodeo events. Video footage taken at both rodeos this summer shows stressed…
DONATE TODAY TO END THE SUFFERING OF ANIMALS FOR ENTERTAINMENT!