Please ask the B.C. government to introduce third party auditing; video monitoring systems; and emergency plans to better protect farmed animals!
Recent news coverage shares disturbing footage from an Abbotsford-based dairy, Cedar Valley Farms, showing dairy cows being violently beaten, kicked and dragged. This case is a recent example of long-standing issues within Canada's animal agriculture system. In the last few years, there have been several high-profile undercover investigations in B.C. alone that have documented egregious animal cruelty.
Concerningly, rather than addressing the cruelty issues taking place within the industry, governments have begun introducing anti-whistleblower legislation (commonly referred to as 'ag-gag' laws) which effectively deters undercover investigations from taking place.
The VHS and other animal protection groups are calling for transparency and accountability within the animal agriculture industry. Specifically, change is needed to have government-mandated and proactively-enforced compliance with the National Farm Animal Care Council Codes of Practice, as well as third party auditing and video surveillance systems on farms across B.C.
In addition, the recent floods, along with the 2021 heat dome and wildfires, reiterate the importance of protections for farmed animals during disasters and emergencies. More than 651,000 farmed animals perished in the heat dome and more than 640,000 more are reported to have died in the recent floods. Emergency planning must include a feasible strategy for urgent animal evacuations to prevent the kind of mass suffering we have seen.
Take action
Please join us in calling on B.C.'s Premier and the Minister of Agriculture to take these important actions to better protect farmed animals from cruelty and suffering.
2. You can raise awareness of this issue by sharing this recent op-ed featured in the Daily Hive.
Content warning: the op-ed contains photos and descriptions of animal cruelty in the dairy industry.
3. You can make personal changes to take a stand against dairy cruelty. The blog linked below highlights a few staff favourite dairy-free tips and products!
4. This t-shirt, which features a half cow and half dog face, reminds us to be kind to every kind. All proceeds go toward creating a kinder world for animals.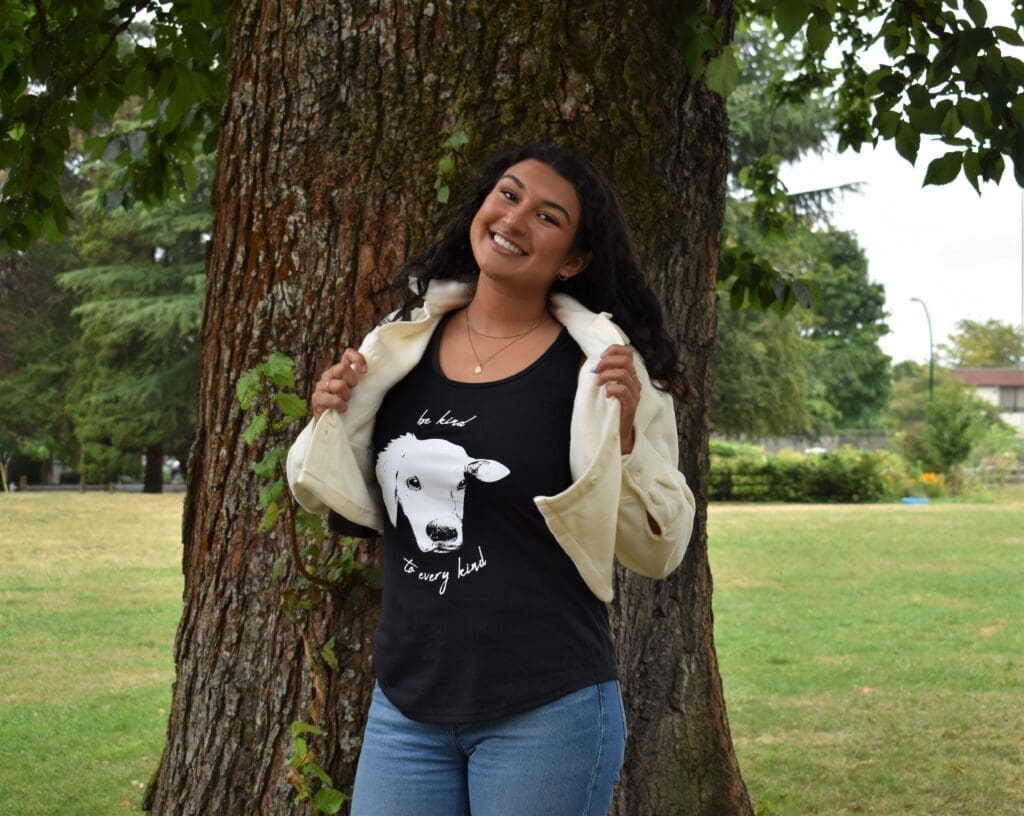 With your help, we can see a change for the better for dairy cows and other farmed animals.