It has been more than two weeks since the first floods hit B.C., forcing people and animals from their homes and devastating our province. The effects are still impacting guardians and their pets who live in flooded areas, some of whom have told us they will be stuck in motels well into December.
While these past few weeks have been a time of incredible tragedy, they have also been a demonstration of the amazing power of community.
We are grateful for the outpouring of support for those impacted by the flood, and have seen amazing action from our community in offering their time, sharing resources, and donating toward our flooding support fund. Through the generosity of people like you, we have been able to help many people and animals to begin the long recovery from this crisis.
Here are some of the stories of flood-affected animals getting assistance from the Vancouver Humane Society.
1. Veterinary assistance for flood evacuees: Finley's story; Niwe and Sherman's story
Our Flood Evacuee Veterinary Support fund has covered expenses for flood-impacted people and their companion animals, ranging from vet-recommended pet foods to medications to urgent surgeries. One of the animals whose care was covered through the program is Finley.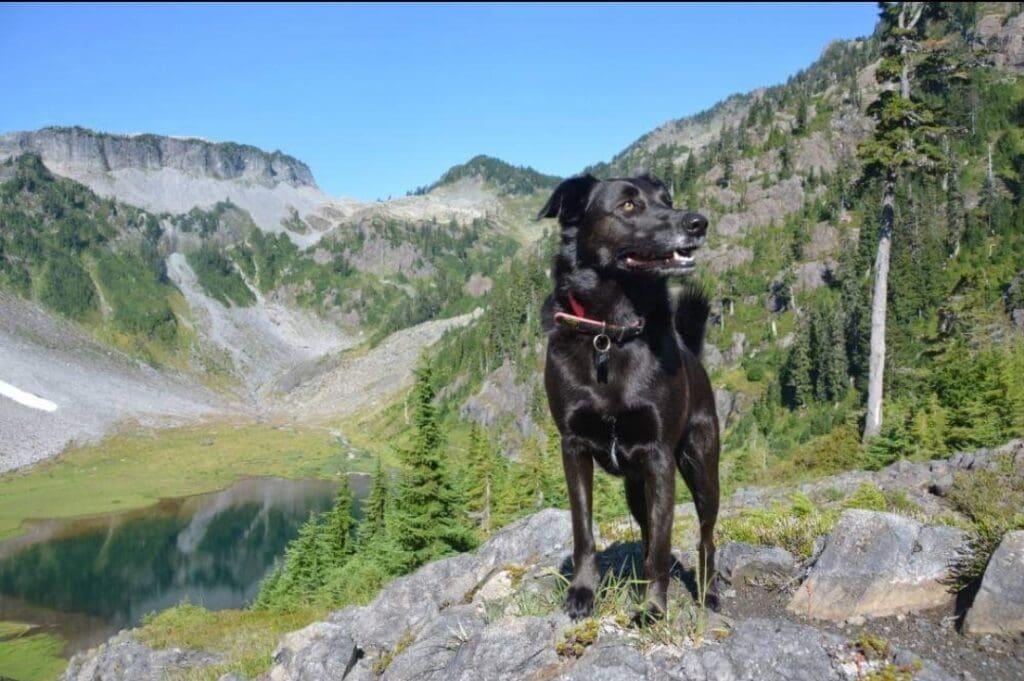 5-year-old Finley started urinating blood after evacuating from her home. Her guardian Chloe immediately reached out for help getting her veterinary assistance.
The veterinarian believed Finley could be suffering from stress-related cystitis, a urinary condition. She and her entire family had been incredibly anxious since the flooding hit. With two young children and one on the way, Chloe's family is struggling to cope with the stress of being away from home.
With help from donors, VHS has covered the cost of Finley's care so she can begin to recover from this tragedy with her loving family.
"Thank you so much! The help has relieved so much stress," said Finley's guardian, Chloe.
You can assist animals like Finley by donating to the flood evacuee veterinary assistance fund.
Other guardians have reached out for assistance with veterinary care that would help them stay with their animal family members as they looked for emergency accommodations.
Lena was evacuated from her home with her family, including young Niwe and five-year-old Sherman. She worried she would not be able to keep her two beloved dogs with her—she knew housing them temporarily in a shelter would place added stress on all of them.
Lena was grateful to find a temporary home moving in with a cousin, but needed to get Niwe's first shots and update Sherman's vaccines to keep the other dogs in the home healthy.
VHS's flood evacuee veterinary assistance fund helped Niwe and Sherman to get the vaccines they needed and stay together as a family during this stressful time.
2. Partnerships with local organizations in flood-affected areas: Beauty's story
With the help of donations, we have partnered with local organizations working on the ground in flood-impacted areas to cover the veterinary costs of animals rescued in the floods. One of those organizations is the Animal Lifeline Emergency Response Team Society (ALERT).
When flooding began to devastate parts of B.C., ALERT mobilized their team of local volunteers to rescue and care for animals like Beauty.
Beauty was on her way from a rescue in Manitoba to a veterinarian in the Lower Mainland when she was stranded by flooding. Once the floods hit, Beauty and the other dogs traveling with her had nowhere to go. ALERT stepped in to help these 76 animals and were concerned about Beauty's rapidly deteriorating leg injury. A volunteer triaged Beauty and found she was showing signs of sepsis, a deadly infection if not treated.
The team at ALERT and the local community rallied to make sure Beauty and her travel companions had homes to stay in while they waited for the waters to pass. Beauty spent the night with Keith, a caring local resident. As soon as they could, ALERT rushed her to a veterinarian.
Her already injured leg had to be amputated; the quick thinking of ALERT's volunteer team helped to save her life. Beauty is recovering with an experienced medical foster. Keith, who fostered her for the night she was stranded, indicated an interest in being Beauty's forever guardian.
3. Financial support for veterinarians: Cascade's story
A generous donor reached out to Vancouver Humane Society to help veterinarians who are caring for animals impacted by the floods. With this financial support, we have begun distributing gifts to veterinary clinics in need who are helping with the flood assistance, including the Cascade Veterinary Clinic in Princeton.
When flooding hit Princeton, the staff were faced with the challenge of how to stay open during the crisis. The clinic was cut off from many essential resources. Still, as the only emergency clinic in a two-hour radius, they knew it was essential they stay open to help the animals.
Since the flood, the owners and staff have been working hard to keep their doors open and their clinic safe for animals in need. That has meant sourcing clean water to maintain sanitary procedures, bringing towels and laundry home to wash, using space heaters when their furnace broke down, and dedicating extra hours to help out with the clinic's needs while also dealing with flooding in their own homes.
We were able to distribute a gift to Cascade to cover a portion of their operating costs for the week of the flood. This donation is helping them to continue offering vital assistance at a time when it is needed most.
Donate toward flood evacuee veterinary support