The National Farm Animal Care Council's (NFACC) "Codes of Practice" serve as guidelines for the care and handling of animals in Canada's animal agriculture industry. The "Dairy Cattle Code of Practice" was last updated in 2009 and since that time cruelty cases, as recently as late last year at a B.C.-based dairy farm, have demonstrated serious systemic non-compliance in the dairy industry.
NFACC is considering changes to the Code of Practice and is asking for public feedback. Your input is needed prior to the January 27th deadline to help advocate for stronger protections for cows on dairy farms.
We've compiled a summary of 13 key points below – please be sure to submit constructive comments in your own words. Do not copy and paste the key points below, as duplicate comments will not be considered.
Note: If you don't have time to comment on the specific sections, you can choose to leave general comments by clicking on the "general comments on the code" section, at the end of the survey.
13 key points:
Section 1: Training –

Consider sharing about how previous cruel handling of cows on Canadian dairy farms

(e.g. such as kicking, punching, and beating animals, as seen in the following cases: Chilliwack Cattle Sales in 2014, Cedar Valley Farms in 2021)

reflects a need for stronger requirements around supervision of staff, animal welfare training, and a process for staff to report concerns that ensures accountability.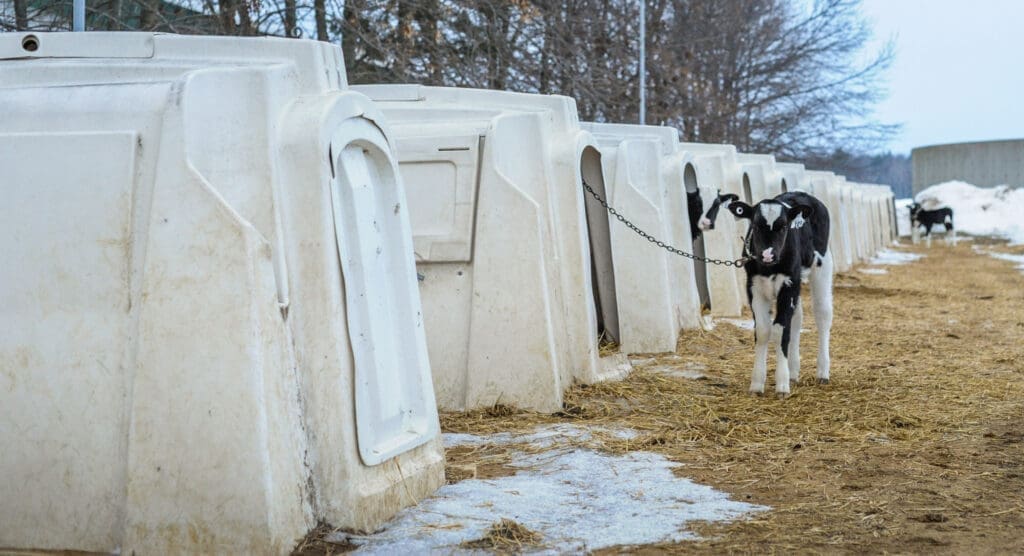 Section 2.2.1: Calves (Pre-Weaning) – Currently, calves are commonly kept in individual housing and are only required to be housed in a way that allows them to easily stand up, lie down, turn around and adopt a normal resting posture, with visual contact with other calves.

In your comments, ask for a requirement for a full, immediate ban on tethering of calves. There should also be an immediate requirement that calves have access to an area outside of a hutch and are housed in social groups with other calves as young as possible and not later than 3 weeks of age.
Section 2.2.3: Lactating and Dry Cows – Currently, cows can be kept tied in individual stalls and there is no requirement for access to pasture, outdoors or a covered, bedded pen.

Share in your own words that tie-stall housing prevents freedom of movement and that a deadline should be set to phase out tie stalls as soon as possible for lactating and dry cows, as well as for heifers. Ask that housing be required to allow daily freedom of movement, exercise and social interactions year-round. Ask that pasture or outdoor access, as weather permits, and daily access to a large, covered bedded pen that allows for exercise, rest, and socialization also be a requirement.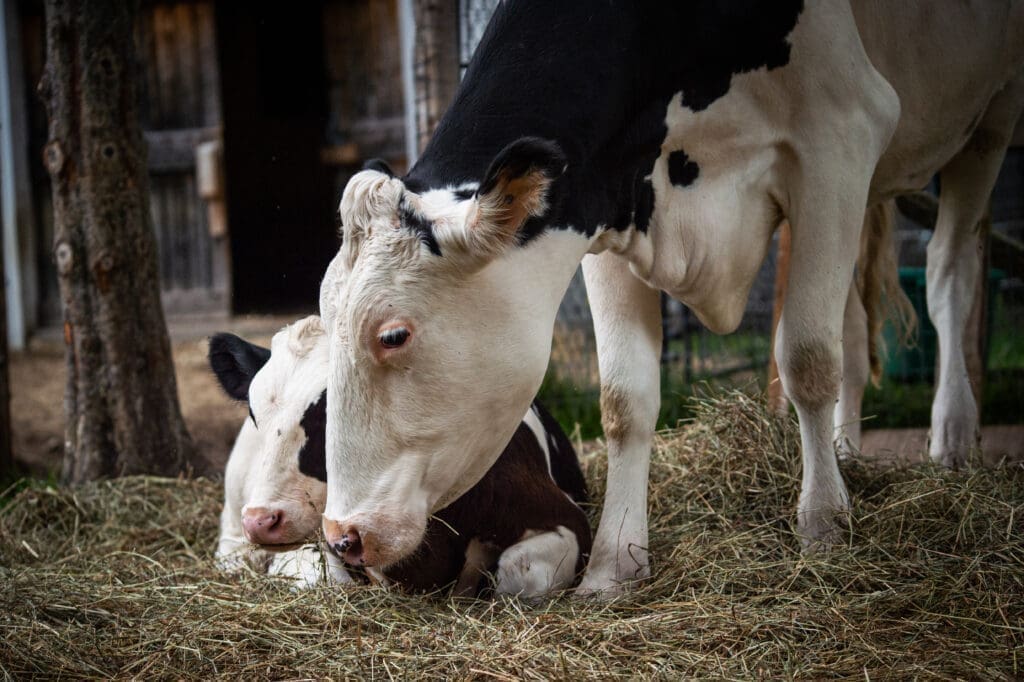 Section 2.3.1: Calving Areas – Currently, cows can be kept in stalls (including in tie stalls) while giving birth.

In your comments, ask that a quicker deadline for calving in loose housed pens or pastures be required.

The separation of cows and their calves soon after birth is also not addressed in this section. Separation is distressing for both the cow and calf and research shows health and social benefits when kept together. Research shows that there are active, modern farms using cow-calf systems that allow mothers and young to be together.

Share in your own words why the separation of cows and their young is a concern for you as a consumer and that the industry needs to address this issue and move away from this practice.
Section 2.5.1: Electric Trainers –

Ask for a requirement that prohibits electric trainers

, as using an electric shock device to "train" cows to urinate and defecate outside of the stall bed poses welfare issues.
Section 2.8: Bedding Management –

In your own words, express your support for the requirement that cattle must have a resting surface with bedding

, as research shows that large amounts of bedding is a crucial welfare improvement.

Ask that specific bedding depth requirements be added.
Section 2.10: Pasture and Exercise Yards – Currently, there is no requirement that cows have access to pasture or outdoors.

Ask that pasture or outdoor access, as weather permits, and daily access to a large, covered bedded pen that allows for exercise, rest, and socialization be a requirement.

In your own words, highlight one of more of the following benefits:

more freedom of movement; exercise opportunities; ability to socialize and engage in more natural behaviours; reduced risk of lameness and other health problems.
Section 2.11: Emergencies and Safety – In 2021, approximately 1.3 million farmed animals in B.C. died during record-breaking heat waves and flooding. This reflects the need for stronger emergency preparedness and plans for farms.

Ask for required emergency planning that includes a realistic and achievable strategy to ensure animals can safely be evacuated from farms in an emergency.
Section 4.1 Handling, Moving and Restraining Cattle –

In your own words, express your support for the requirement that prohibits the use of electric prods.
Section 4.1.1: Additional Considerations when moving or handling down cattle –

Ask for a requirement that electric prods also be banned for use on "down" cows who appear unable to get up.

Instead, assisting a down animal should include the use of more humane tools when appropriate, such as full body slings and transport mats.

Express your support for the requirement that prohibits down cattle from being moved by hoisting by chain, dragging or lifting without adequate support.

Again, here you can highlight how previous cruelty cases have showcased mistreatment and mishandling of animals and that this requires stronger staff training and supervision related to moving and handling animals.
Section 5.3: Caring for Sick, Injured or Compromised Animals – Express your support for the requirement that cattle in pain (from a condition or procedure) must be provided prompt pain control. Ask that this requirement be elaborated on to include the use of

local anesthesia (to prevent acute pain) and a non-steroidal anti-inflammatory drug (to reduce longer lasting pain)

.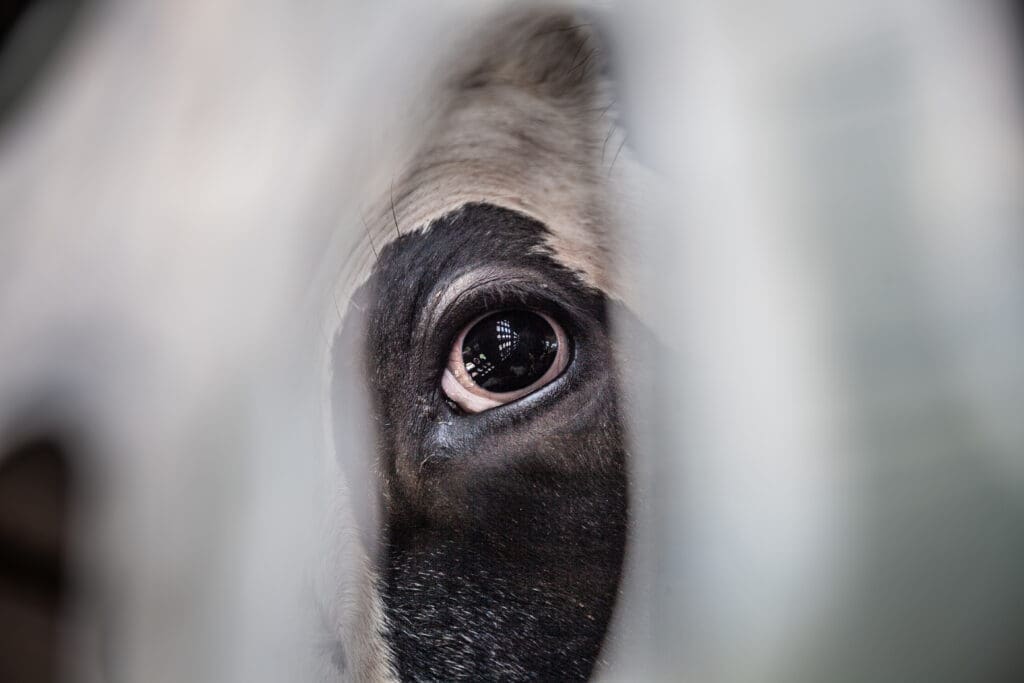 Section 6.1.1: Fitness for transport – Currently, compromised animals (e.g. those with mild lameness, those who have not fully healed after a procedure) can still be transported. Dairy cows sent to auction or slaughter after their milk production declines are particularly vulnerable during transport.

Ask that it be required that unfit and compromised animals are not allowed to be transported, as it poses a serious welfare concern.
6.1.3: Preparing Cattle for Transportation – Currently, cows are commonly transported while still lactating, putting them at risk for udder issues, including mastitis, due to a change in their milking routine.

Ask for a requirement that cows are not lactating at the time of transport.
Note: clicking the button below will open the link in a new tab. You can still return to this tab to review the key points.