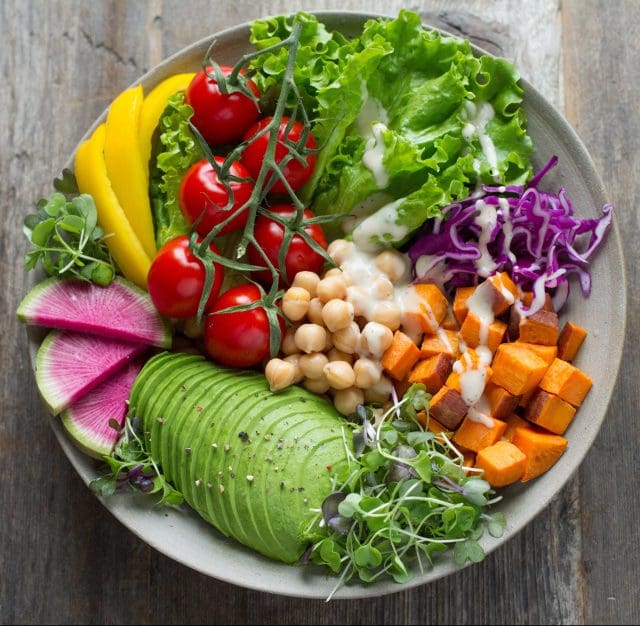 We've been busy working to get more plants on more plates with our new Plant-Based Plates initiative! The campaign, which builds on the success of our previous Meatless Monday work, aims to support institutions in putting plant-based meals on daily menus.
What we put on our plates matters. A growing body of research is calling for a significant reduction in global meat consumption and a transition toward a more plant-based diet in order to meet our international climate commitments, avoid the worst impacts of climate change and halt the growing factory farming trend and biodiversity crisis.
This is why we're continuing to encourage schools, hospitals, food service providers, and businesses to make their menus more humane, healthy and sustainable. We're also expanding our efforts to ask that school boards, along with municipal and provincial governments prioritize plant-based foods in their policies as well.
We recently presented our plant-based proposal, in partnership with the Sutherland Secondary Meatless Monday Club, to the District of North Vancouver's Mayor and Council. We look forward to supporting them in exploring opportunities for taking action at the municipal level.
Vancouver Humane is also participating in the City of Vancouver's Food Solutions Lab, which aims to research equitable ways in which the City and its partners can help shift diets toward those which are better for people and the planet. We're thrilled to be able to contribute to this crucial discussion about creating a more ethical food system.
To learn more visit our Plant-Based Plates program or get in touch with our Campaign Director, Emily Pickett.