The McVitie Fund is always stretched to it's limits. This week alone, VHS has received more than 18 phone calls from vulnerable individuals in the community looking for help to cover the costs of their companions unexpected veterinary bills.
VHS recently helped sweet little Annie, after her owner Dora reached out. Dora lives alone with Annie, after her husband passed away last year.
"Annie has been my ears for me since 2012 when I started to lose my hearing. I now depend on her at night to let me know if something happens around me. She has always slept with me and wakes me up by barking."

Dora, Annie's owner
When Annie started developing eye problems, Dora rushed her to the vet where they confirmed she had eye ulcers that required urgent treatment.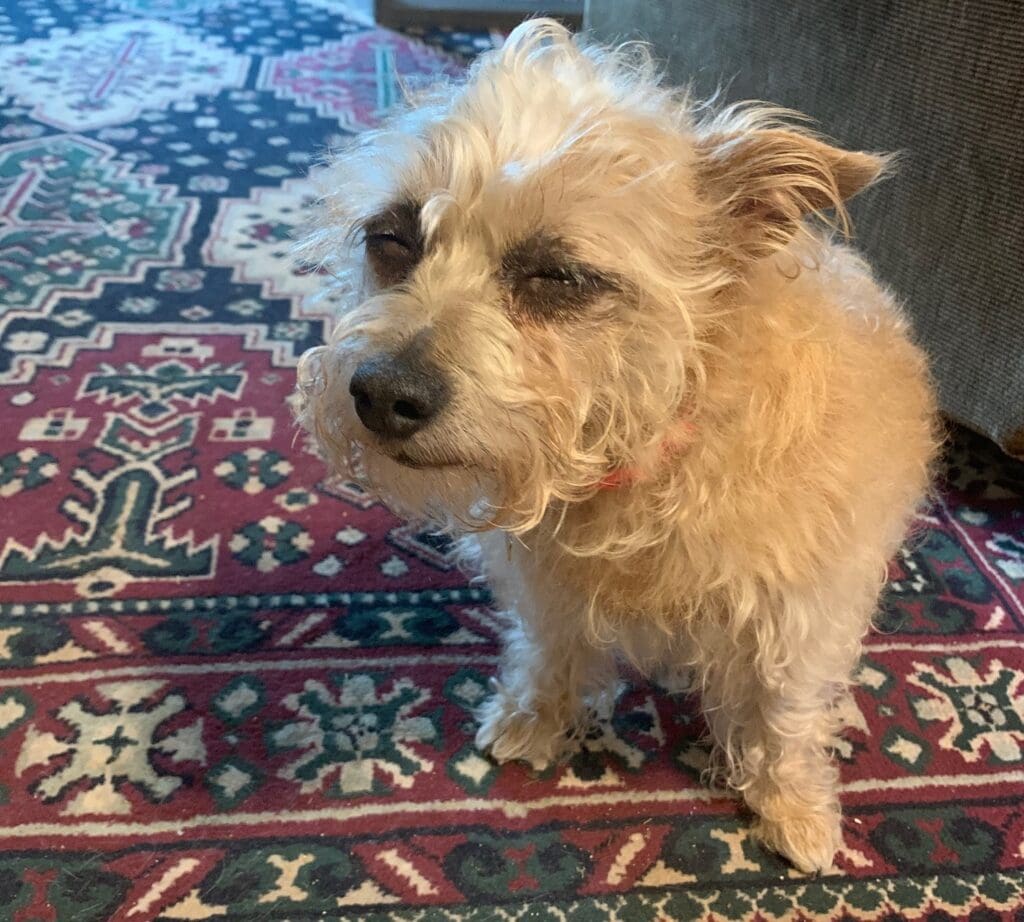 "I am now on disability and no longer able to work as a nurse as I have severe hearing loss. I am asking for help so I can have a few more years with my Annie."
The McVitie Fund provides a safety net for vulnerable individuals, so they don't have to give up or unnecessarily euthanize their companion. Could you make a donation today to help Annie and the many other animals in need?