Nicky adopted Salem 3 years ago, after seeing a photo of him in a nearby shelter. She took her time getting to know him and getting him to trust her before eventually adopting him.
I wanted to make sure that he was going to pick me, as well as me pick him. Right away he was the sweetest boy once home. He sleeps with me almost every night and knows my moods so well.

Nicky, Salem's owner
Nicky suffers from severe anxiety and depression; which Salem helps her cope with. He is not only is giving Nicky a reason to get up in the morning but he helps her remember to take her medications too!
Last month Salem started showing signs of illness, and after a visit to the vet, he was diagnosed with a urinary tract blockage. Nicky was told that he needed emergency surgery, costing thousands.
The urinary blockage was so sudden, especially since he's not a very old cat. He's had no prior issues.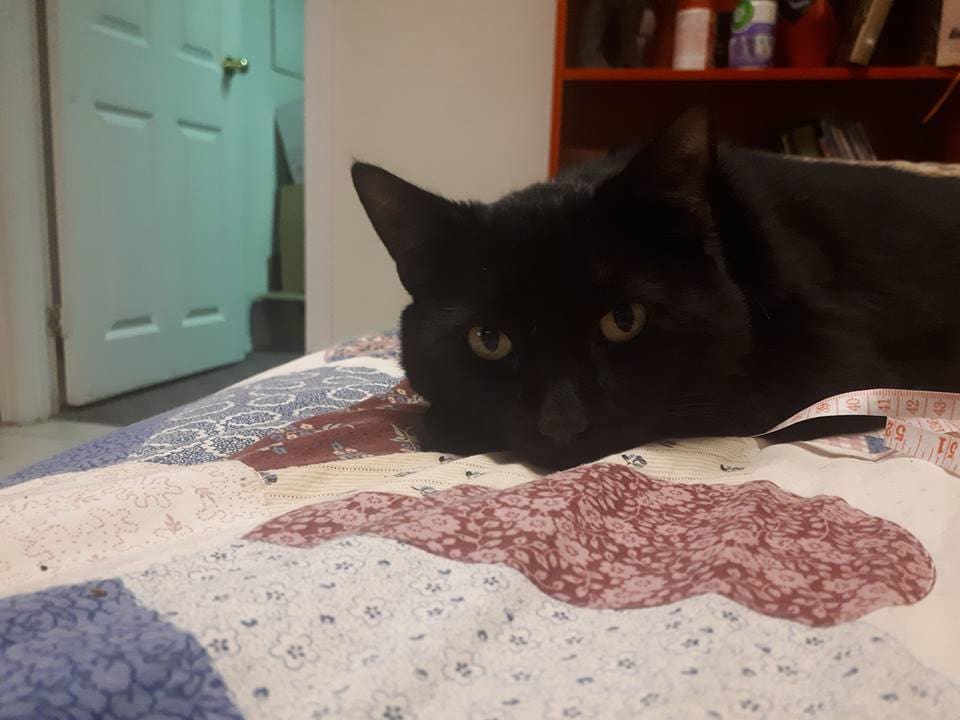 Knowing she couldn't afford his surgery, Nicky reached out to VHS and several other organizations for help. She told us that Salem is her sweetheart and she'd be lost without him.
The McVitie Fund, generously funded by VHS supporters, contributed $500 towards Salem's surgery.
Please consider making a donation today towards the McVitie Fund, to help animals like Salem receive the urgent veterinary care they need. Thank you for your support!