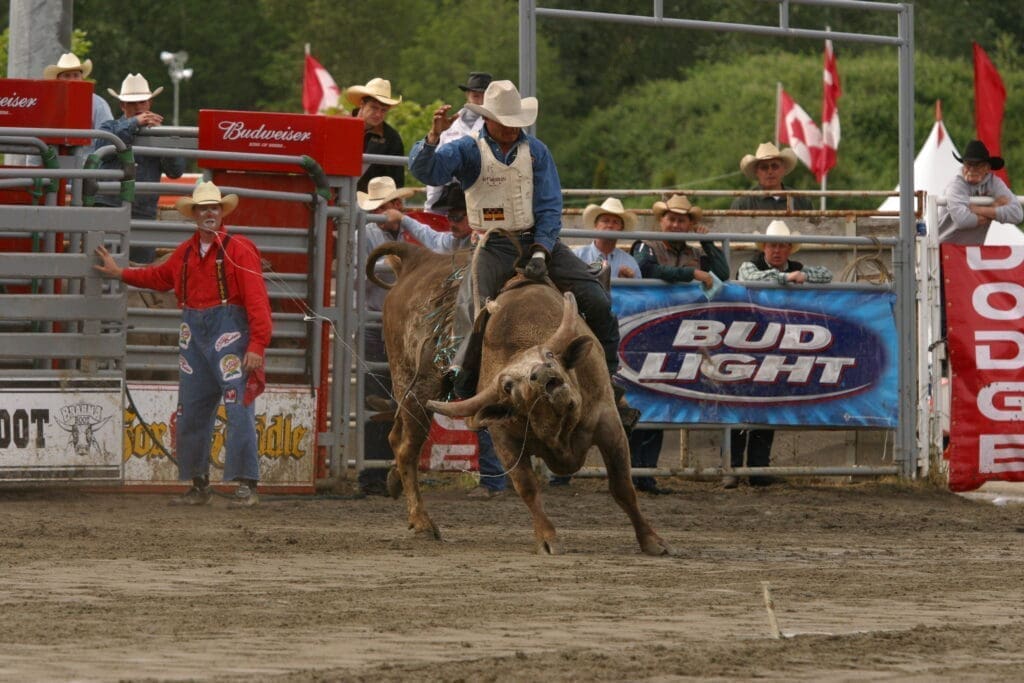 VANCOUVER, April 27, 2022 – For the first time in well over a decade, a new rodeo is being planned in the Lower Mainland – a move that the Vancouver Humane Society (VHS) is calling a major step backward. The Valley West Stampede Society has requested approval to host the new event in Langley from September 3rd to 5th, according to the Pro Rodeo Canada website.  
"This rodeo would be a monumental step backward for animals and for the majority of British Columbians who believe they should be treated with compassion," says Emily Pickett, Campaign Director for the VHS. "We believe that this event is not in the public interest of Langley residents."
Polling from earlier this month shows that 64% of B.C. residents are opposed to the use of animals in rodeos.
The event's committee contact is listed as Rich Kitos, the former vice president of the Cloverdale Rodeo & Exhibition Association and one of the key board members named in the human rights complaint filed against the Association in July of last year. The complaint alleges that board members including Kitos conspired to cover up discriminatory conduct, including racism, sexism, and physical abuse.
According to the VHS, many rodeo events subject animals to fear, discomfort, pain and stress for the sake of entertainment and put the animals at unnecessary risk of injury which may require euthanasia. For example, in bucking events, bulls and rodeo horses buck in response to discomfort from the rider's use of spurs and to the tightened flank strap around their sensitive hindquarters. In roping events, such as calf roping, research shows that calves experience stress when being chased and roped.
"The very nature of many of these rodeo events is counter to best handling practices for farmed animals, which state that animals should be handled quietly and calmly in order to minimize stress," says Pickett.
There has been a move away from particularly inhumane rodeo events in B.C. in recent years, with four events – calf roping, steer wrestling, wild cow milking and team roping – having been dropped from the Cloverdale Rodeo in 2007 following the death of a calf.
– ends –
SOURCE Vancouver Humane Society
For further information: Chantelle Archambault 604-416-2903
Related links: https://vancouverhumanesociety.bc.ca/rodeos/