Taking your companion animal to the clinic can be a stressful experience for anyone—between trying to make difficult decisions and pets struggling in a new environment. For people living on a low income who access veterinary services during COVID-19, the stress of accessing care can be amplified beyond belief.
"I still have the fear if you can't pay for the bill, they may ask you to surrender the animal," explained one animal guardian living on a low income. "I didn't want to surrender the animal. I can feed her. She's loved."
VHS examines the unique set of barriers low-income individuals face when accessing veterinary care during COVID-19 in a new research article. The article, entitled "Barriers to Care in Veterinary Services: Lessons Learned From Low-Income Pet Guardians' Experiences at Private Clinics and Hospitals During COVID-19", details the lived experiences and recommendations of twelve animal guardians who accessed financial support for emergency veterinary services from VHS's McVitie Fund in 2020.
"I still have the fear if you can't pay for the bill, they may ask you to surrender the animal. I didn't want to surrender the animal. I can feed her. She's loved."
The article affirms what anyone who shares their heart and home with a pet already knows: that the bond between an animal and their guardian is unique and valuable. Sharing a life with a companion animal has countless emotional and mental health benefits. In fact, evidence suggests that animals positively impact how people react, cope, and recover from disaster situations.
People living on a low income, who have often faced other barriers in their life due to oppression, trauma, disability, or mental illness, benefit strongly from sharing this bond with their animal loved ones. Providing people with the support to keep their animals healthy and at home is not only the humane thing to do; it is a key part of building a just and equitable society.
The research article raises suggestions for improving access to services, including:
Animals and guardians would also benefit from services using a trauma-informed approach—which is highlighted in a recent report from VHS.
Reducing the financial strain and relieving the mental stress of low-income animal guardians would have far-reaching impacts. These measures would:
1. Improve the lives of animals their guardians.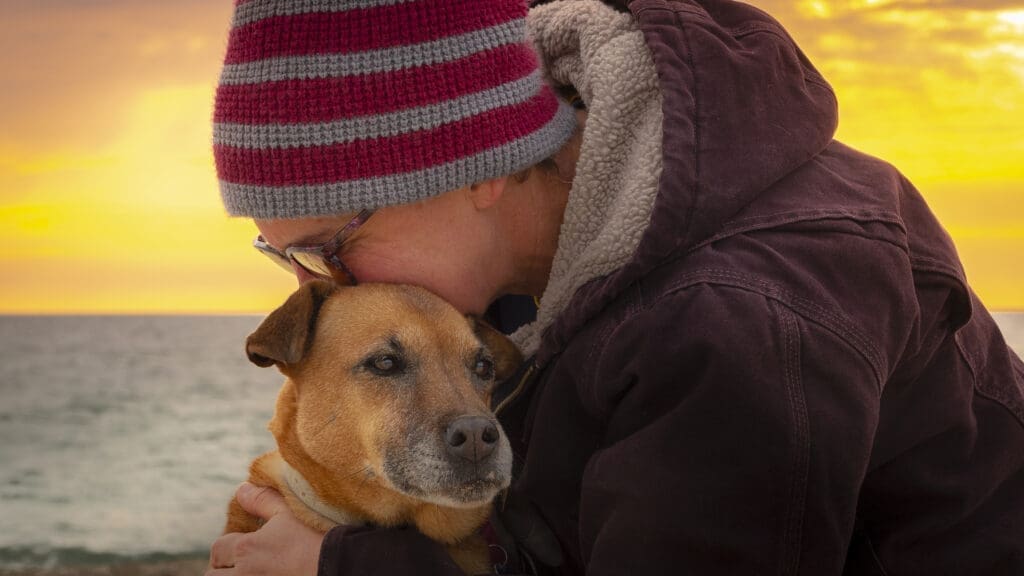 Animals would be able to receive the care they need and stay in their loving homes.
2. Reduce burnout in animal services staff.
Animal services staff experience high rates of burnout and compassion fatigue from interacting with anxious animal guardians and facing seemingly hopeless situations in the face of financial barriers. Offering more options for low-income animal guardians would empower animal services staff to have more positive interactions with their clients.
3. Encourage animal guardians to seek veterinary care more often.
In one study, one in four animal guardians could not afford to seek preventative veterinary care. Having more financial options and positive experiences with veterinary care would motivate animal guardians to seek care for their animal before their health concern becomes a health crisis.
4. Remove the need for financially motivated euthanasia.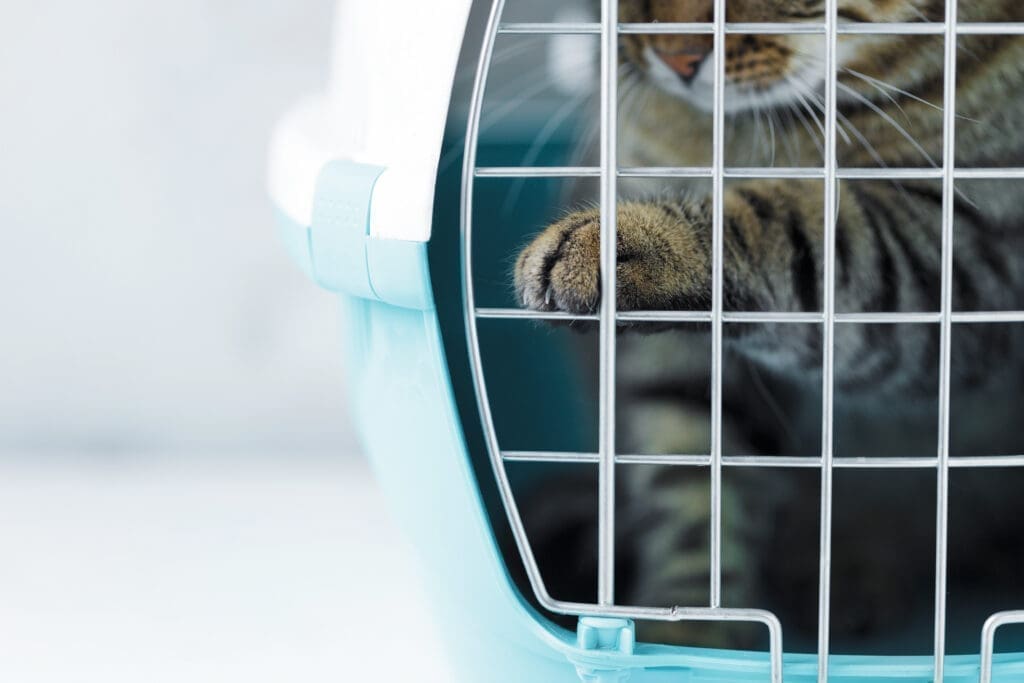 When guardians cannot afford preventative care or treatment for a health crisis, often the only other option is euthanizing their beloved animal to end their pain. Financially motivated euthanasia needlessly takes animal lives and takes a severe mental toll on both guardians and veterinarians. Improved services for low-income animal guardians would quite literally save lives.
The research article was written in collaboration with Dalhousie University Professor Haorui Wu and was made possible through the support of the Social Sciences and Humanities Research Council (SSHRC). You can access and review the article using the button below.
How can you help?
Vancouver Humane Society continues to advocate for structural change that would ensure all companion animals can get the care they need. Until that dream becomes a reality, generous animal advocates like you make it possible to provide emergency financial assistance to animals and their guardians in need through VHS's McVitie Fund.
Urgent care for pets
All donations toward VHS's McVitie Fund are currently being matched by an anonymous donor. Can you give today to make double the difference in the lives of companion animals?