VHS is now working with Terri Gillis, program coordinator, to administer the McVitie veterinary assistance program. Terri's background working with people who have mental health challenges makes her perfectly suited for this part-time role. When Terri is not working with VHS, she is in school or snuggling with her rescue pup Schnitzel. Here Terri shares her experiences regarding keeping people and pets together: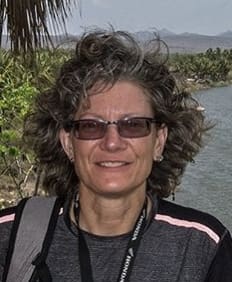 There are many stereotypes about low-income individuals with pets. The general public often asks why vulnerable populations have animals when they may not have homes or money to pay for vet bills or food.
Every person I've met who is classified as low-income will do anything in order to keep their pet. And yet, when their animals get sick or need veterinary assistance, they are often told to surrender their animal. While this may make financial sense, it makes no sense on any other level.
Animals help keep their humans safe; they help keep them warm at night; they help them from becoming overwhelmed with the stress of their daily lives. In return, the animals receive unconditional love; food, no matter what; and unending affection.
The goal, moving forward, needs to be how we keep animals with their humans, rather than encouraging them to surrender them due to financial deficiencies.
The Vancouver Humane Society continues to seek out sources of funding so that we can keep pets with the people they are bonded with.