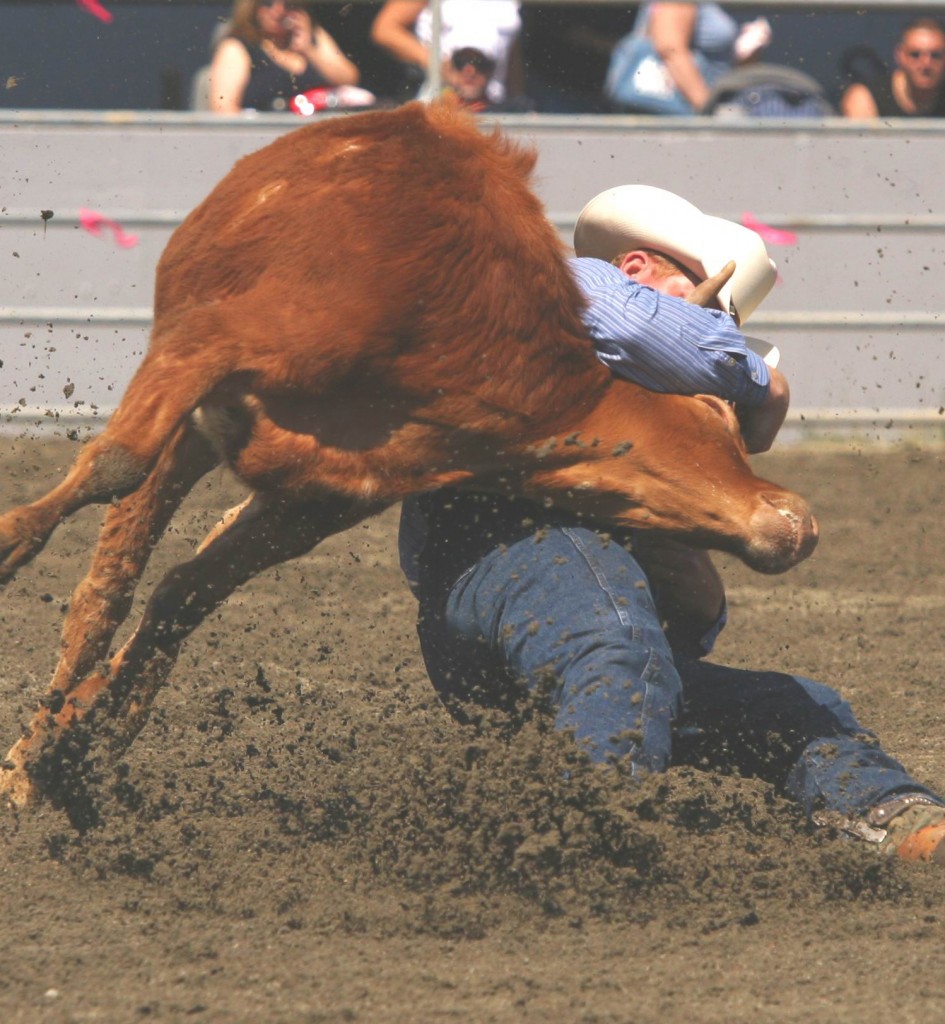 Last week, a travel article appeared on the website of Fodor's, the world's largest publisher of travel and tourism information, describing the author's recent visit to the Calgary Stampede.
The article gushed over the Stampede's recovery from the flood in June and detailed all the activities to be enjoyed, summing up the experience  this way: "Part rodeo, part party, part fair, part food fest, all fun; the Calgary Stampede's has bucked and two-stepped its way into stardom. That's how Canada does the rodeo, come hell or high water. Yahoo!"
A similar article, by the same author, appeared on a Vancouver-based travel website.  In both pieces, not a single mention was made of the animal welfare issues at the Stampede rodeo.  Nor were this year's deaths of two rodeo animals, a steer and a horse, despite the fact they made headlines across the country.
No one expects travel writers to promote the views of animal advocates when referring to activities involving animal welfare controversies, but shouldn't such controversies at least be mentioned?  Shouldn't people who care about animals be warned about any animal welfare issues at an event? Any international tourist reading these pieces would have no idea of the potential harm and suffering animals are exposed to at rodeos.
It is difficult for animal advocates to bring the truth about rodeo to the public's attention, especially especially when faced with a powerful public relations machine like the Calgary Stampede.  It's even more difficult when travel writers uncritically accept the Stampede's public relations agenda.