Tormenting animals for entertainment is unacceptable.
Earlier this year, we were dismayed to see two events staged in Abbotsford that saw bulls tormented and taunted for the sake of entertainment.
One was an "extreme rodeo" event held at Abbotsford's Exhibition Park, some of which can be seen in this video. It's clear that the bulls want no part of this sad spectacle. VHS complained to Abbotsford City Council, which owns the venue, but received no response.
The other was a Professional Bull Riders (PBR) event at the Abbotsford Centre, a venue also owned by the City of Abbotsford. Again, bulls were exploited for human amusement, obviously distressed as they bucked wildly to get unwanted riders off their backs. In addition, they were exposed to loud fireworks despite the fact that sudden noise is known to cause distress in cattle.
Bull-riding has become popular in recent years, as fans see it as a sensational contest between "man and beast." Few people feel empathy for the bulls, as they weigh us much as 2000 pounds and are seen as ferocious and powerful. PBR and rodeo promoters say the bulls are star "athletes" and are born to buck, even though they have no choice but to participate.
Why do bulls buck?
The truth is that the bulls are selectively bred for a predisposition to buck, which means they are especially sensitive to any negative stimulus, such as the riders they are trying to buck off. This is thought to be an evolutionary response to a predator jumping on the bull's back. In other words, the bull feels it is under attack and is fighting for its life. The wild bucking seen at these events does not occur outside the arena.
In addition to being mounted by the unwanted rider, a "flank strap" is cinched tight around the bull's torso just before it is released into the arena. This causes the bull discomfort, creating yet further negative stimulus to induce the bull to buck harder. One study on bucking bulls puts it very clearly: "The purpose of the flank rope is to produce an annoyance to the bull."
A bull showing "eye white" – a sign of fear and stress
.
While the rodeo and bull-riding industries deny bulls are suffering, it is clear to any objective observer that the bulls' wild bucking is an unnatural, negative experience. One indicator of the bulls' distress is the presence "eye white" (an increase in the size of the white of the eye surrounding the pupil), which can be seen in photos of bull-riding events. Eye white has been identified as sign of fear and distress in cattle. One 2017 study states: "The work to date suggests that eye white percentage is a meaningful indicator of emotion, with more eye whites indicating fear and frustration and less eye white associated with positive feelings."
Although it is difficult to see what happens behind the scenes in the chutes before a bull is released, there have been instances at rodeos where bulls have been kicked, had their tails twisted or have been electrically shocked – all to ensure bulls leave the chutes angry, fearful and bucking wildly. VHS exposed the use of an electric shock device at the Chilliwack rodeo's bull-riding event in 2018.
While bulls can exhibit aggressive behaviour, they are not the inherently "mean" or "ornery" animals described by PBR promoters. Their levels of aggressive behaviour are determined by a mix of breeding and environment. For example, if they are isolated from the herd and put in an unfamiliar setting they are likely to be more aggressive. Otherwise, aggressive behaviour is manifested when bulls are provoked – such as being mounted by an unwanted rider or stressed by a flank strap.
Bucking bulls are also "trained" through the use of dummies, which are metal weights placed on their backs and released when they buck their hardest, thus conditioning the bull to buck harder to gain relief from the distress caused by the weight.
Physical harm to bulls
There is evidence that bucking bulls may suffer physical damage from the events they are forced to participate in. A 2017 study states that: "Results indicated bucking bulls were more likely than nonbucking bulls to develop horn and sinus disorders and musculoskeletal disorders of the vertebral region and pelvic limbs."
While there are no independent statistics on bull injuries, there are certainly instances of bucking bulls suffering catastrophic injuries, such as in this video.
Injuries to humans
Although not an animal welfare issue, it is well known that bull-riding causes numerous injuries to human participants. A 2007 research paper comparing injury rates in various sports found that bull-riding had an injury rate 10 times greater than American football. The report concluded: "As a result of these analyses, it is a simple matter to conclude that there is a universal difference in the injury rates between bull riding and most other sports; and these authors, therefore, are compelled to declare the sport of bull riding to be the most dangerous organised sport in the world." An earlier study suggests about 10 per cent of bull-riding injuries are concussions.
The PBR glorifies the danger of bull-riding, even producing a videos of the worst "wrecks" at its events. Many boys and young men are drawn to the macho culture, money and adrenalin rush of bull-riding, despite the high risk of long-term physical harm, including potential brain damage.
Take action
Despite being inhumane to bulls, as well as unduly dangerous to humans, bull-riding has grown in popularity. VHS is urging the public to complain to the venues that host PBR and rodeo bull-riding events.
Latest news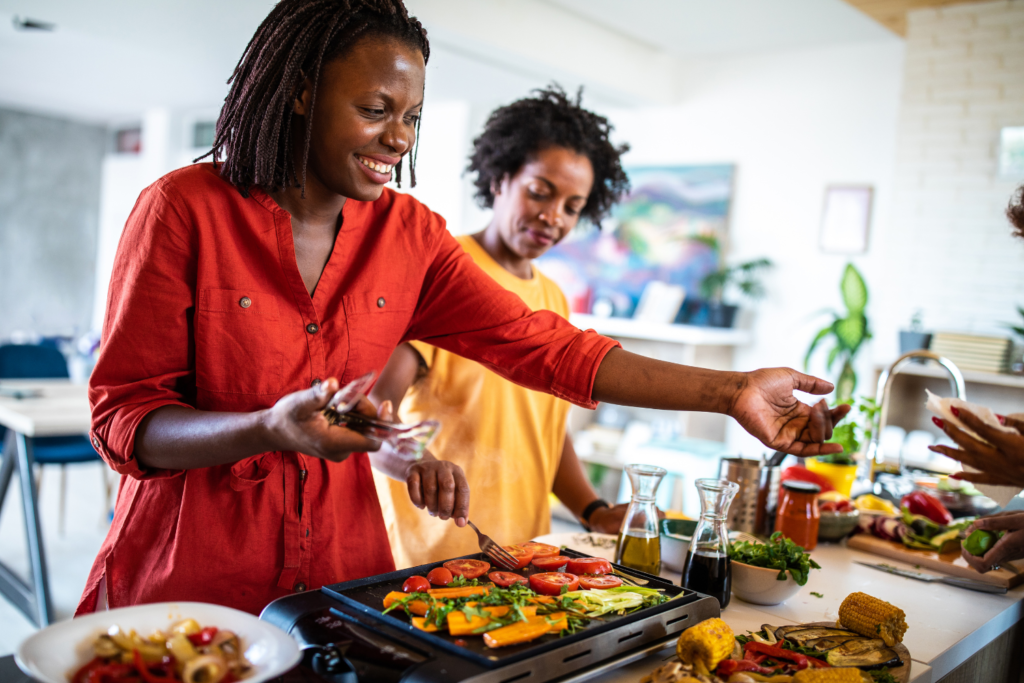 The plant-based journey looks different for everyone. In this month's episode of The Informed Animal Ally, the Vancouver Humane Society's Amy Morris and Chantelle Archambault are joined by guest Danielle George to discuss healthism and ableism in the plant-based discussion, as well as ways to make plant-based eating more accessible to everyone. July episode: Will…
Bill C-275 has been sent to the House of Commons agriculture committee for further review this fall. This federal 'ag-gag' bill would criminalize whistleblowers and undercover investigators who expose animal cruelty or welfare issues on farms. Tell decision-makers to vote NO to C-275. An 'ag-gag' bill that targets animal advocates and whistleblowers will soon go…