Rodenticides are highly toxic poisons that cause a slow and painful death for the rodents that consume them and can severely injure or kill any scavengers, predators or pets who encounter the poisoned rodents. In fact, B.C.-based Orphaned Wildlife Rehabilitation Society (OWL) noted that a few years ago a blood test study found that more than half of the animals in their care had poison residue in their system.
Effective July 21, 2021, the B.C. government enacted an 18-month partial ban on second-generation anticoagulant rodenticides (SGARs), citing the serious risk they pose to the public, pets and wildlife. This means SGARs cannot be used in or around most residential buildings, offices, parks, schools, or non-food retail shops. Unfortunately, gaps in the ban and an apparent lack of enforcement continue to leave wildlife at risk.
VHS welcomes this 18-month SGAR ban as a first step and is calling on the B.C. government to take further action to address rodenticide use across the province.
Add your signature in support of VHS's letter to the Ministry of Environment
Add your signature below in support of VHS's request that the B.C. Ministry of Environment take additional action to ban rodenticides. VHS has delivered a letter outlining our recommendations and we will keep Ministry decision-makers updated on the total number of public signatures in support of the campaign.
*The petition form will only accept Canadian postal codes. If you reside outside of Canada, you can send a message directly to B.C.'s Environment Minister, George Heyman, at ENV.minister@gov.bc.ca
Learn more about the temporary partial ban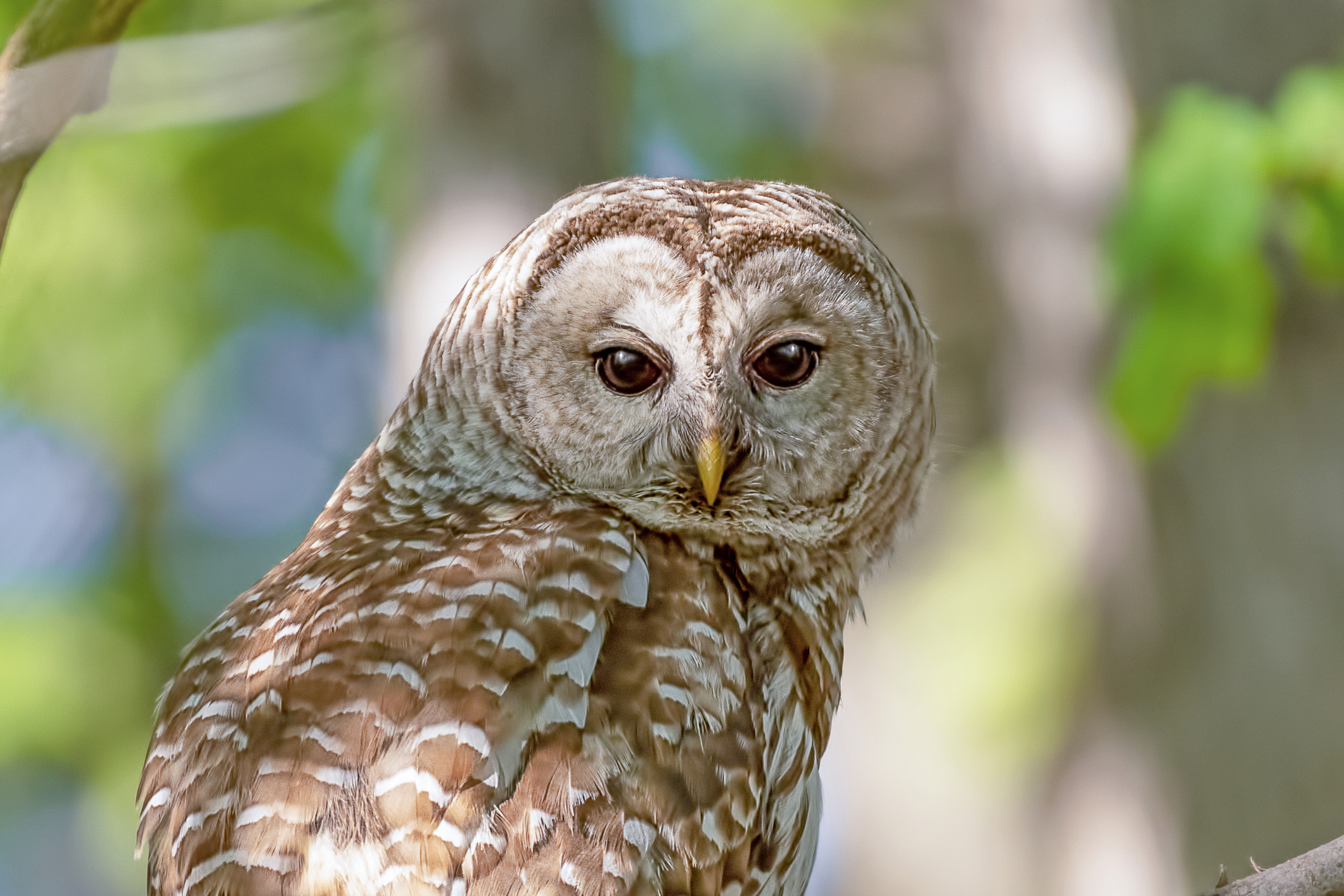 The SGAR ban is specific to poisonous baits containing brodifacoum, bromadiolone or difethialone. Use of SGARs is now prohibited, but with a long list of exemptions for what the government has deemed to be essential services, as well as agricultural operators.
Essential services are categorized as public health and safety; critical infrastructure; food supply; transportation; sanitation; communications and information technology; and mortuary services. For specific business types that qualify as exempt from the ban, visit the B.C. government website.
Given the list of exemptions, including in locations where there is a lot of active wildlife such as at a garbage dump or recycling facility, it remains to be seen how effective this ban will be at significantly reducing the widespread use of SGARs and their negative impacts.
While the use of SGARs for non-essential services is prohibited, the ban does not prohibit other dangerous rodenticides from being used. This includes first-generation anticoagulants (FGARs), such as chlorophacinone, diphacinone, and warfarin, and neurotoxins, such as bromethalin. These rodenticides pose a similar threat to the public, pets and wildlife.
VHS is advocating for the B.C. government to ban all rodenticides and to reassess and shorten the list of exempt users. VHS recommends that the remainder of the 18-month temporary SGAR ban be used to plan the phase out of rodenticides, in favour of humane alternatives for lethal management and preventative measures that address the underlying causes of conflict with rodents. VHS encourages the B.C. government to prioritize and invest in research around new and emerging humane alternatives and set goals and targets for shifting away from rodenticide use overall.
It's also crucial that the government proactively enforce the current SGAR ban to ensure prohibited rodenticides are removed in a timely manner from locations where they are no longer permitted. The government must also take steps to educate the public about these restrictions and how to identify what is in bait boxes.
VHS submitted a letter to provincial decision-makers, outlining recommendations for a comprehensive rodenticide ban.
More actions you can take
Spread the word about the current ban
Help raise awareness within the community about the current SGAR poisons ban!
Share this link to the B.C. government's website, outlining the details of the ban. Send it to your strata or building manager, the principal and other school administrators at your school, the building manager at your office, and anyone else who should be made aware of the ban.
Support citizen science projects related to rodenticides:
Identify and report the use of banned rodenticides
Take action to report banned rodenticides being used in your community.
Report dead wild birds
Report wild bird deaths to the B.C. government's wild bird mortality hotline at 1-866-431-BIRD (2473). Click here for more information.
Support citizen science being done to track wild bird deaths by contacting Deanna Pfeifer at dgpfeifer@shaw.ca. Please take photos or videos of the deceased bird and note the date and location. Follow the steps outlined here to safely handle and store the bird.
Find humane alternatives
There are many humane and sustainable alternatives for managing conflicts with rodents which do not cause prolonged suffering or harm natural predators of rodents.
For the most effective solution, focus on prevention. Addressing attractants, such as open garbage, compost bins, fallen fruit or bird seed, and fixing structural flaws and access points in buildings that provide sources of food and shelter for rodents is central to solving human-rodent conflicts.
Meanwhile, a variety of poison-free alternatives and new and innovative technologies are being tested and piloted in communities, including rodent contraceptives. If lethal management is still needed, high-quality snap traps and captive bolt traps that are appropriately sized for the type of rodent can cause a quick death.
Learn more about humane rodent management.