Rocco's owner, Fay, adopted Rocco when he was 2-years-old. On a limited pension from the government, Fay was nervous when Rocco started limping. He needed an ACL surgery, but on her limited funds she was going to have to choose between buying groceries and giving up her best friend.
Luckily, Fay found the Vancouver Humane Society and we were able to assist her in covering the costs of Rocco's much needed surgery.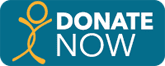 For his 10th birthday, days before his surgery, Fay showered Rocco in treats, happy to celebrate their close bond. Rocco's surgery went well and he is now on the mend!

Donate to help cover the cost of Rocco's surgery