Andrew and his son moved into his home seven years ago and was greeted by a grey cat that the previous tenants left behind. His family quickly formed a bond with the cat and decided to call him Mr. Earl.
He immediately took to me and slept on my bed every night and was so happy he had someone to care for him and snuggle with. Recently he has found a new favourite place which he really loves – hanging out with my son in his room and watching TV. They have become best friends.

Andrew, Mr. Earls guardian
Andrew recently contacted VHS as Mr. Earl had gotten out of the house and arrived back in rough shape, his left hind leg appearing broken.
He's been hiding under a table in my son's room and we can't get close to him because he squeals and hisses when we get near. He's not eating, drinking or using the litter box. He is in a lot of pain.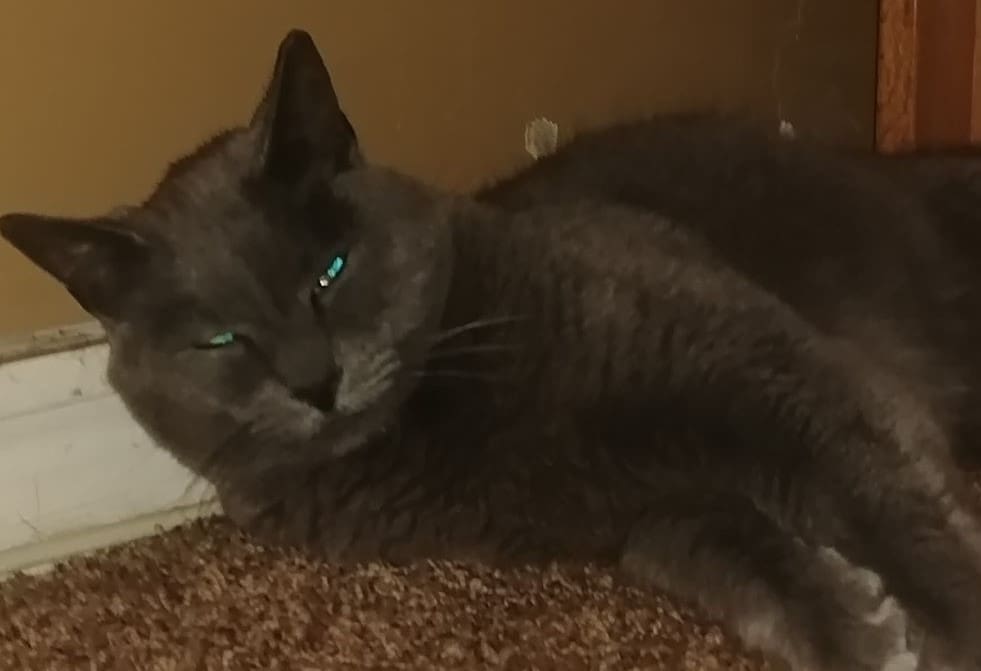 Andrew was laid off four months ago due to Covid-19. A roofer for more than 20 years, Andrew and his son needed some support for Mr. Earl.
I have never asked for help before because I know there are people less fortunate than myself, but recently I have been struggling and this is why I have to ask. We love Mr. Earl more than anything and it would be heartbreaking if he left us. From the bottom of my heart I want to thank you for the support of our kitty.
Our McVitie Fund, generously funded by supporters like you, helped pay for Mr. Earl's surgery for his broken leg at the end of July. But 10 days after his surgery, the wound site became extremely infected and there was a need for a second procedure to remove infected tissue from inside his stitches.
Mr. Earl's two procedures totaled more than $700. Will you help cover the cost of his care by making a donation to our McVitie Fund today?