Last month little Loki, a small Chihuahua Jack Russel mix was found abandoned, wondering the streets of Duncan alone.
He was underweight, cold, and very scared of people, particularly men.

The woman that found him noticed that his back leg and tail looked wonky, as if he had been hit by a car or perhaps abused in his former home. He also needed urgent medical treatment, including vaccinations, dental work and neutering.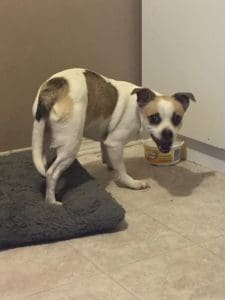 Luckily for Loki, this kind passerby decided to take him home and Loki quickly made himself comfortable in a warm and cozy house. However, as she had another dog of her own already and as it was just before Christmas time, she knew she would struggle with the expensive costs of the veterinary treatment that Loki would need.
That's when she reached out to VHS for help. Loki's medical bills were estimated at over $1,000, an amount that not many of us can imagine having to pay out of the blue.

Loki's new guardian told us he 'quickly found his way into our hearts even only after such a short time, we initially had started to look for a home for him because we can't afford the initial veterinary bills, but if we can have some help he just may have found his forever home.'
Thanks to our McVitie Fund, generously funded by our supporters, we are able to help injured Loki and his new guardian.
We need to raise $25,000 by April 30th to receive a matching grant from one of our generous anonymous donors. This would mean we'd have $50,000 to help animals throughout 2020!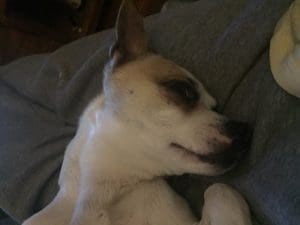 We still have more than $9,000 to raise in three months. You can help us reach our goal by making a donation today.
We receive several phone calls every week from worried animal guardians on low incomes, needing help with veterinary bills.
A small gift today would help animals like Loki. Thank you so much for your support!