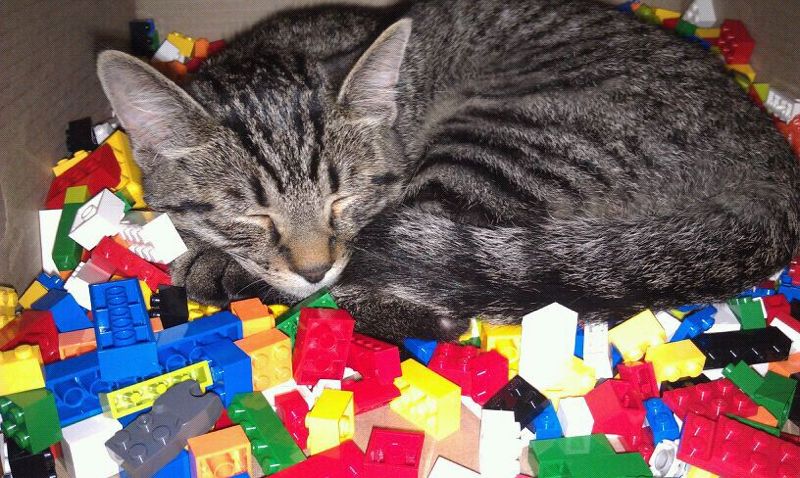 Scooter, a handsome tabby boy, had just been to the vet to be neutered. The vet suggested he wear a cone until he healed, so he wouldn't open the wound, but when Scooter got home, he was disoriented from the cone and fell off his scratching post. His family rushed him back to the vet, who diagnosed a dislocated hip. Because the family is on a severely limited income, there was no money to help their precious cat, and with the three children in tears, they desperately called VHS for help.
Thanks to our McVitie Fund and a challenge grant from the Irene Joy Stewart and Florence Maud Shedden Endowment for Domestic and Wild animal Welfare, Scooter was successfully treated and is now back home and on the mend. His guardian had this to say: "My wife, myself, and our three kids give our thanks! We can't thank you enough for helping to keep a beautiful animal alive and enjoying a full life. Thank you, Thank you, THANK YOU!"
And thank you to all of you who support VHS – and there's still time to have your donation doubled!