Looking for that perfect, cruelty-free Christmas gift? We've got a few suggestions!

Books
How to Create a Vegan World: A Pragmatic Approach by Tobias Leenaert
Captive by JoAnne McArthur
The Animals' Agenda by Jessica Pierce and Marc Bekoff
Veganism in an Oppressive World by Julia Feliz Brueck
Beyond Beliefs by Melanie Joy
What a Fish Knows by Jonathan Balcombe
Carnivore Minds: Who These Fearsome Animals Really Are by G. A. Bradshaw
Clean Meat: How Growing Meat Without Animals Will Revolutionize Dinner and the World by Paul Shapiro
Cookbooks
Vegan for Everybody by America's Test Kitchen
Frugal Vegan by Katie Koteen & Kate Kasbee
Vegan Richa's Everyday Kitchen by Richa Hingle
No Meat Athlete Cookbook by Matt Frazier & Stephanie Romine
Products & Services
Nice Shoes
all vegan shoes, bags, wallets, socks, chocolates
Vegan Yarn all vegan, hand-dyed, ethically sourced yarn
LUSH (fresh, handmade cosmetics) easily identifiable as vegan or vegetarian
Vegan Supply all vegan food
Pureology all vegan, sulphate-free hair care products
Kama Natural Soap – essential oil scented vegan soap, bath salts and candles (beeswax in balms and ointments)
Sephora – makeup and accessories, identifiable as vegan on website
Bioethique Spa On 4th – 100% natural and vegan spa
Zimt Chocolate – all vegan chocolate bars and other goodies
Kiss My Face – mostly vegan (some products have beeswax) personal care products, available at many local retailers
Matt & Nat – vegan handbags and other goodies
Emani Vegan Cosmetics – available at London Drugs
Arbonne – plant-based health and beauty products
Of course, gift cards to any of the wonderful array of vegan/vegetarian restaurants in Metro Vancouver (check out Earthsave Canada's veg directory) are a great stocking stuffer.
And who doesn't gift a bottle of wine or some craft beer? Check Barnivore to see if your favorite wine or beer is vegan! Here are a few that are:
Wines
Sandhill Wines
50th Parallel Estate Winery
Cedar Creek Estate Winery
Hester Creek
Red Rooster Winery (everything but Bantam)
Stag's Hollow Winery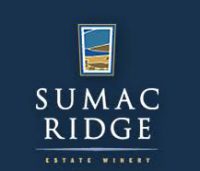 Sumac Ridge Estate Winery (2015 and forward)
Tinhorn Creek Vineyards
Beer
Russell Brewing Company
Big Rock Brewery (all but Honey Brown)
Okanagan Spring Brewery
Vancouver Island Brewing (all but Honey Brown)
Bridge Brewing Company
Happy Holidays!