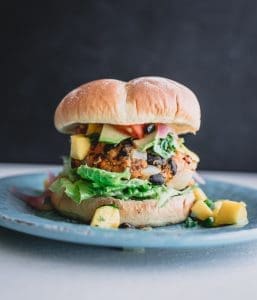 Back in 2016, Cambridge University made the decision to remove beef and lamb from its campus menus and offer more plant-based dishes in an effort to reduce its food-related emissions.
Cambridge pointed to the fact that producing beef and lamb emits 250 times more greenhouse gases per gram of protein than legumes (lentils, chickpeas, beans) and that one meal with beef or lamb has the same footprint as eight months of chickpea-based meals. They also highlighted that plant-based foods require less water and land than animal-based foods.
The school has since reported that the decision, which was part of its Sustainable Food Policy, has been effective in reducing emissions per kilogram of food purchased by 33 per cent and land use per kilogram of food purchased by 28 per cent. The move cut the school's overall emissions by 10.5 per cent, while simultaneously increasing sales and profit.
"It is hard to imagine any other interventions that could yield such dramatic benefits in so short a span of time," said Andrew Balmford, professor of Conservation Science at the University of Cambridge.
In swapping out red meat options for more plant-based dishes, the school focused on making plant-based dishes appealing and accessible. Cambridge's catering team took part in plant-based cooking classes, visited restaurants with plant-based menus for inspiration and managers received training on marketing for sustainability rather than for profit.
Meanwhile, dishes added to the menu were strategically placed in the cafeteria so as to highlight them specifically and encourage customers to choose them over meat-based options.
When it came to the labelling of dishes, staff focused on the ingredients rather than identifying dishes as specifically "veg" or "vegan". They hoped this would create universal appeal and that customers would focus on the deliciousness of the dish.
Some of the most popular plant-based dishes include Swedish style vegballs with mash and creamy mustard sauce, smoky Moroccan chickpea stew with saffron infused couscous and a sweet potato burger.
The success of this decision by Cambridge University serves as an inspiring example for other post-secondary schools and institutions that offer food service. It also comes at a crucial time, as a growing body of research concludes that a significant reduction in global meat consumption is essential for addressing climate change, the global biodiversity crisis and the high demand for meat that drives the cruel factory farming system.
Interested in introducing or expanding plant-based menu options at your school, workplace, business or in your community? Get in touch to learn about our Plant-Based Plates program!