Panago Pizza team members deliver plant-based pizzas to the Happy Herd Farm Sanctuary.
VANCOUVER, November 25, 2022 – The Vancouver Humane Society (VHS) and the Happy Herd Farm Sanctuary are teaming up to help animals now and in the future with the generous support of Panago Pizza! On Giving Tuesday, November 29th, customers can get a $10 large plant-based pizza from any Panago location in BC using code: PLANT10. $1 from every plant-based pizza purchased will be donated toward the two charities.
Panago offers 5 plant-based pizza recipes and continues to grow their plant-based choices as part of their long-term commitment to sustainability. Visit panago.com/our-values to learn more.
This year, the support of donations toward animals is needed more than ever. Nonprofits are struggling to meet the needs of the animals they help. Diane Marsh from the Happy Herd Farm Sanctuary explains that costs of hay have doubled and vet visits have increased by almost 40%; they "have risen dramatically due to the fires, floods and supply chain issues."
The Happy Herd will use funds raised this Giving Tuesday to cover essential supplies to keep the animals in their care healthy and safe; animals like Mousse, a goat whom they rescued this year at just one week old. Mousse arrived at the Happy Herd quite ill having been rejected by his mother. He has since flourished and lives his life with Linus the sheep and Pickles the pig.
Mousse the goat at the Happy Herd Farm Sanctuary in April 2022.
Funds raised will also help to cover the VHS's essential programs and advocacy work. This includes helping to decrease the demand for industrial animal agriculture by supporting a shift toward increased plant-based options in municipal concession stands, schools, long-term care homes, and more.
Funds will also help programs such as the VHS's McVitie Fund, which offers financial assistance for urgent veterinary care to hundreds of animals from low-income households each year, helping animals like Copper the dog to get the care they need while staying with their loving families and preventing surrenders to the already-overburdened shelter and rescue system.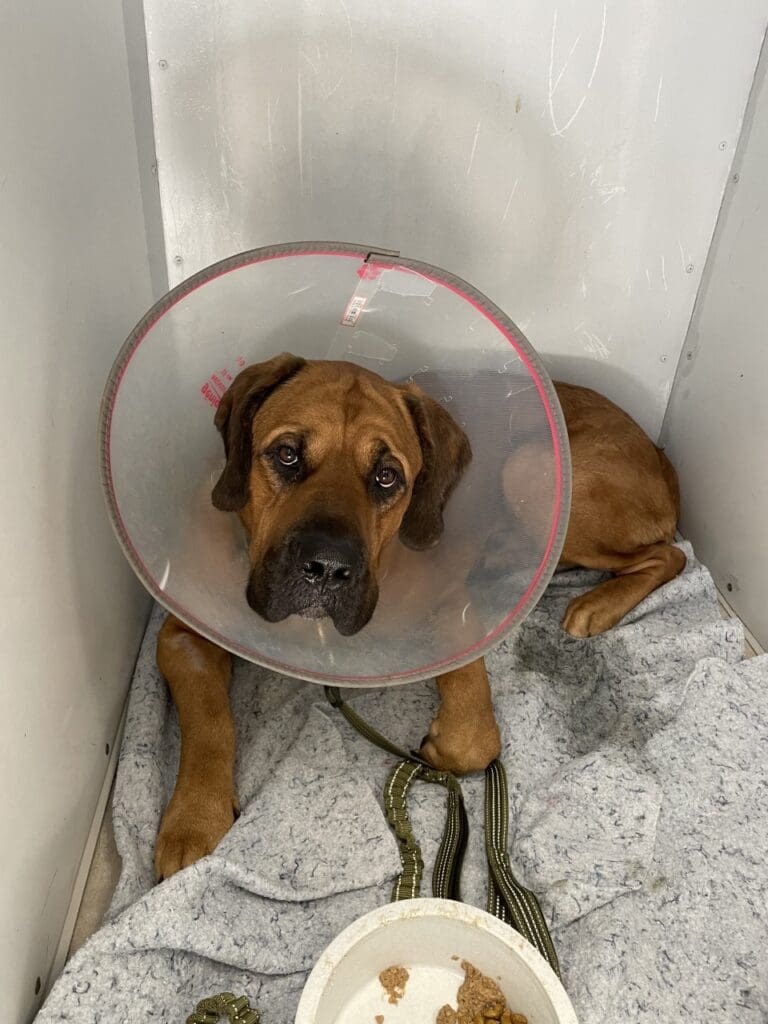 Left: Copper the dog at the veterinarian; Copper needed emergency surgery to remove bladder stones in order to save his life. Right: Copper after receiving assistance through the Vancouver Humane Society's McVitie Fund and recovering from surgery.
"The rising costs of living mean that the McVitie Fund is assisting a rapidly growing number of people every year," said VHS Communications Director Chantelle Archambault. "More than 580 animals have already received help through the program in 2022—twice as many as in all of 2021!"
The first $6,000 in donations to support animals in need will be doubled by generous local partners. Members of the community can donate through the Vancouver Humane Society's website at vancouverhumane.ca.
– ends –
SOURCE Vancouver Humane Society
For more information, contact Chantelle Archambault: 604-416-2903, chantelle@vancouverhumanesociety.bc.ca
Related links: https://vancouverhumanesociety.bc.ca/