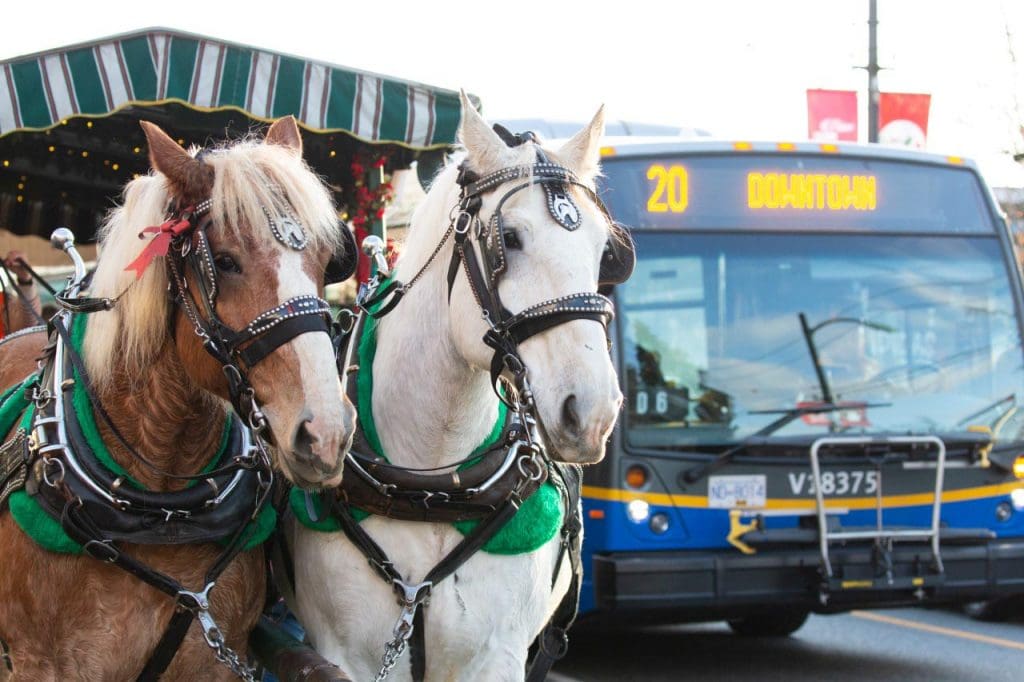 A near-disastrous incident involving horse-drawn carriages in Vancouver's Stanley Park in 2016 led to renewed calls for an end to the use of horse carriages in urban areas.
The incident happened after a car horn spooked a pair of carriage horses, who ran off the road and across a bike path, hitting a park bench with the carriage before coming to a stop after approximately a hundred metres. In the midst of the situation, the driver fell out and frightened passengers jumped from the carriage.
Thankfully, no one, including the horses, was reported injured, but still today the incident serves as a reminder of the dangers of operating horse carriages in unpredictable urban environments, something other municipalities are beginning to act on. In fact, January 1st of this year marked the end of horse-drawn carriages in Montreal.
Meanwhile, VHS is concerned about the prevalence of horse carriages on the increasingly busy streets of Vancouver, with carriage rides being offered at a number of local events throughout the year, in addition to regular operations in Stanley Park. VHS has repeatedly written to business associations that have sponsored horse carriage rides at their events, highlighting concerns for the welfare and safety of the animals and the public who they share the road with. We also sent a letter to Victoria City Council, as they deliberated how to address growing concerns surrounding horse carriages in their city.
So long as horse carriages continue to operate in urban environments like Vancouver and Victoria, it's not a matter of "if", but "when" another incident like the one in Stanley Park occurs. Beyond the immediate risks, we're also concerned about the overall well-being of horses in these settings. This is why VHS is launching a new horse-drawn carriage campaign in 2020. Stay tuned to our website to learn more about the upcoming campaign!