New video highlights suffering behind sled dog tours.
Join us in calling on the B.C. government to update the "Sled Dog Standards of Care" regulation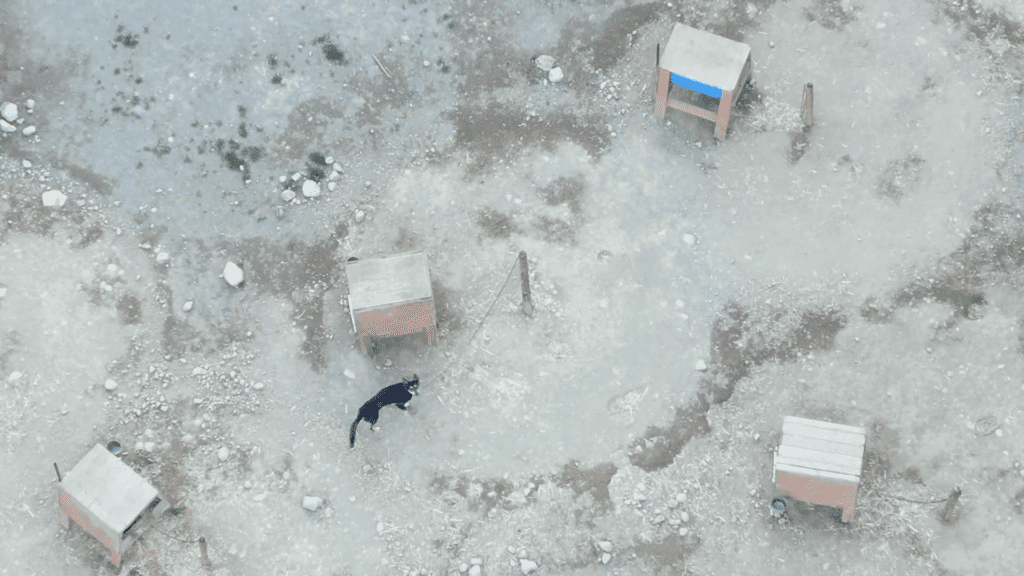 More than 10 years after the infamous 2010 killing of 56 sled dogs in Whistler and following the recent BC SPCA seizure of 40 dogs in distress from a West Kootenay sled dog operator, sled dogs are still suffering in British Columbia.
A new video taken by people concerned for the well-being of the dogs and provided to VHS allegedly shows sled dogs being held in cages and on tethers in a barren yard at a kennel operated by Blackcomb Dogsled, a Whistler-based sled dog tour company.
The dogs are showing stereotypic behaviour, which is a purposeless repetitive action indicating extreme boredom and frustration. The dogs can be seen pacing back and forth in cages and repeatedly running in circles around the posts they are tethered to.
No dog should have to live like this. B.C.'s Sled Dog Standards of Care Regulation, introduced after the deaths of the 56 sled dogs in Whistler, still allows dogs to be tethered for more than 23 hours a day. The standards also allow sled dog tour companies in B.C. to shoot surplus sled dogs, provided the operator has "made reasonable efforts to rehome the sled dog, but those efforts have been unsuccessful" and the operator follows certain guidelines.
The provincial government needs to update the regulation to, at the very least, conform to the Canadian Veterinary Medical Association's 2018 Code of Practice for Canadian Kennel Operations, which states that "Tethering of dogs (i.e., chains or ropes used to tie the dog to an immoveable object such as a stake or building) is not allowable as a method of confining a dog to a primary enclosure, nor as the only means of containment."
The Kennel Code also requires that: "Dogs are housed in such a way as to allow them to display natural behaviours, to socialize with or without other species of animals and humans, as appropriate, and to protect public safety."
If the B.C. regulation conformed to these requirements of the Kennel Code it would put an end to the tethering of sled dogs by tour companies.
Please use our simple email tool below to send a message to B.C. Minister of Agriculture, Lana Popham, who is responsible for the Sled Dog Standards of Care Regulation.