Join the VHS for an exciting online auction this fall!
There are more than 100 items available to bid on in the online auction, all generously donated by local businesses.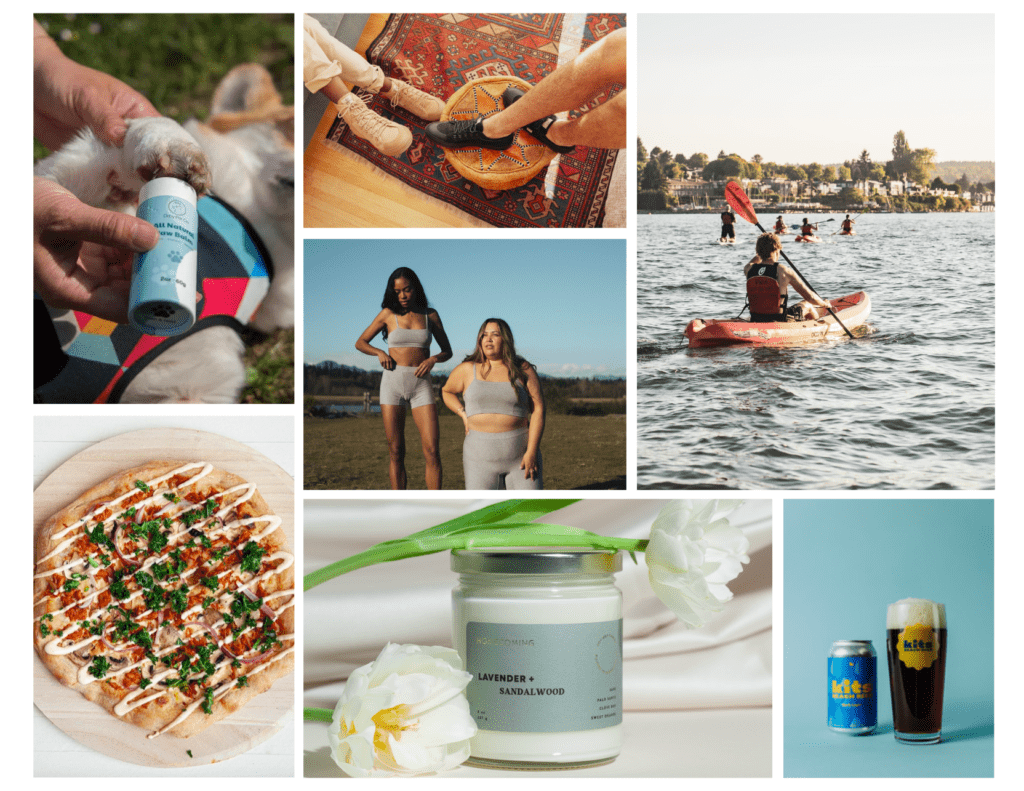 The auction will run from October 16-23.
There's something for everyone in the auction, including: treats for your furry companion, vegan beauty and skincare products, and delicious plant-based restaurant gift cards! The silent auction is the perfect place to purchase unique holiday gifts for loved ones or to treat yourself to something special, and all for a good cause.
This year's auction aims to raise $11,000 and we can't do it without you! All proceeds from the auction will go towards the VHS' work to advocate for animals.
Learn more about the VHS's programs and advocacy work to see how your purchase at the auction helps animals.
The VHS is so grateful to the following businesses that are supporting the online auction:
annie ross
Arts Club Theatre Company
Ashley O'Mara Art
AspenClean
Barrington Brolly
Blue Jellyfish SUP
Blume
Bonus Bakery
brEAThe Kitchen
CARE Network
CHOMP Vegan Eatery
Cindy Whitehead
Clarity Apothecary
Coco Cake Land
Core Community
Cozy Kitty Crafts
Designs for You Baskets
Drby Pet Co.
Eleanor Boyle
Elena Markelova
Eva Taylor Art
Gabrielle Haynes Art
Give Your Dog A Bone
Goh Ballet
Grounded People
Homecoming Candles
Huha
Hustle
Infofit
Authors Janie Chang and Kate Quinn
Jaybird
Jet Pet Resort
Jokes Please!
Karin Taylor
Karyn Hatt
Kate Metten Ceramics
Kevin Donahue Art
Kits Beach Beer
Kokomo
Level V
Line Spa
Little Vegan Treats
Londre
Meet
Meowbox
Mild Tofu Ceramics
Nam Vegan Express
Naturally Urban
Off The Record Counseling
Pacific Arts Market
Paliotti's Westside
Panela Lemon
Plant Based Treaty
Plant Curious
Planted Meals
PNE Winter Fair
Poplin & Co
Poshy Paw
Pumpkins After Dark
Pure Barre
RVN Wellness
Sarah Hammond Studio
Seliya Arts and Crafts
Shelley Tetz
Silly of the Valley
Simply Natural
Siracha Revolver
Spin Society Mount Pleasant
Spreadem Kitchen
Sprouted Oven
Strange Fellows Brewing
Sweet Leilani
Ten + Eight Creations
Teresa Knight
Terraluv & Nice Shoes
The Burrow
The Hive
The Improv Centre
The Pie Hole
To Live For
UBC Opera
Vancouver Canucks Alumni Association
Vancouver Water Adventures
Veg Out
Vegan Family Kitchen
Vegan Supply
Velveteen Vintage
Vancouver Symphony Orchestra
Virchew
Zimt