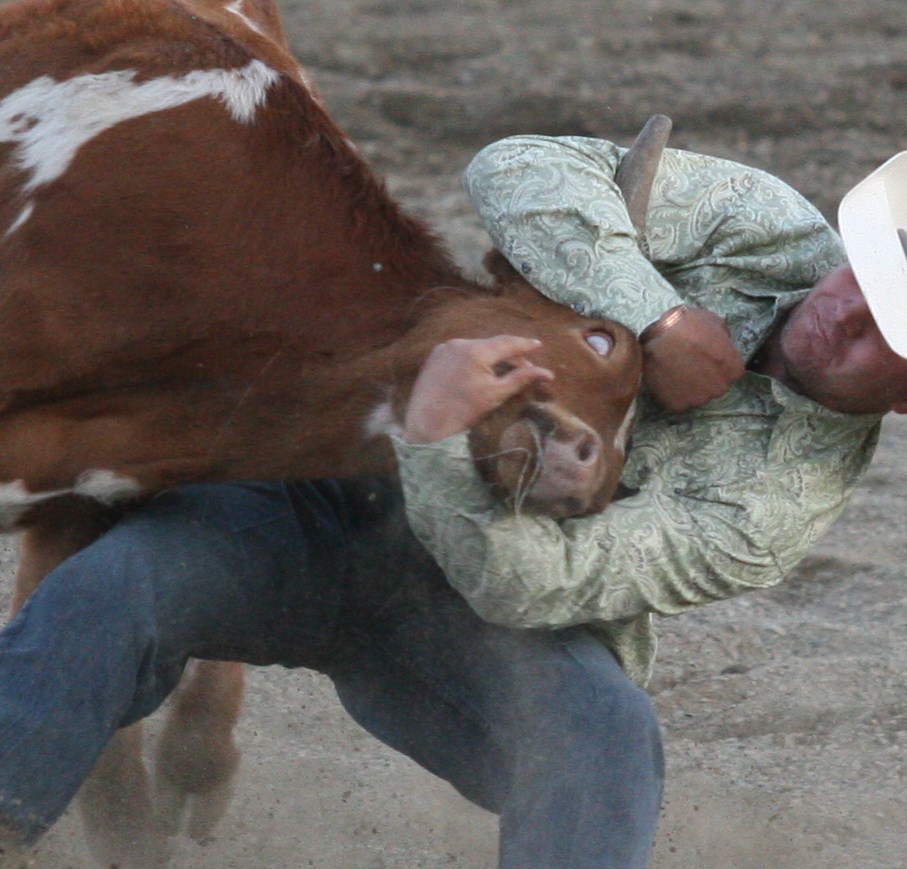 VHS has issued the following news release:
Steer killed at Calgary Stampede rodeo
Vancouver Humane Society calls for event to be suspended
The Vancouver Humane Society (VHS) has called for the suspension of steer-wrestling at the Calgary Stampede rodeo after an animal was badly injured in the event and had to be euthanized.  Another steer died in the event during the 2009 Stampede.
"Why should animals suffer and die just to entertain a crowd," said VHS spokesperson Peter Fricker.  "If these events are so hard on the animals that it can kill them, it's obvious they are suffering pain and stress."
Fricker said that rules changes made by the Stampede to make steer-wrestling safe had obviously not worked.  He said the event should be suspended and reviewed by an independent panel of experts to determine if it could be made humane and safe.
VHS says that steer-wrestling has no historical connection to ranching and was invented for rodeos.  "It has nothing to do with agricultural heritage," said Fricker.  "It's just a cruel and dangerous circus act."
-ends-