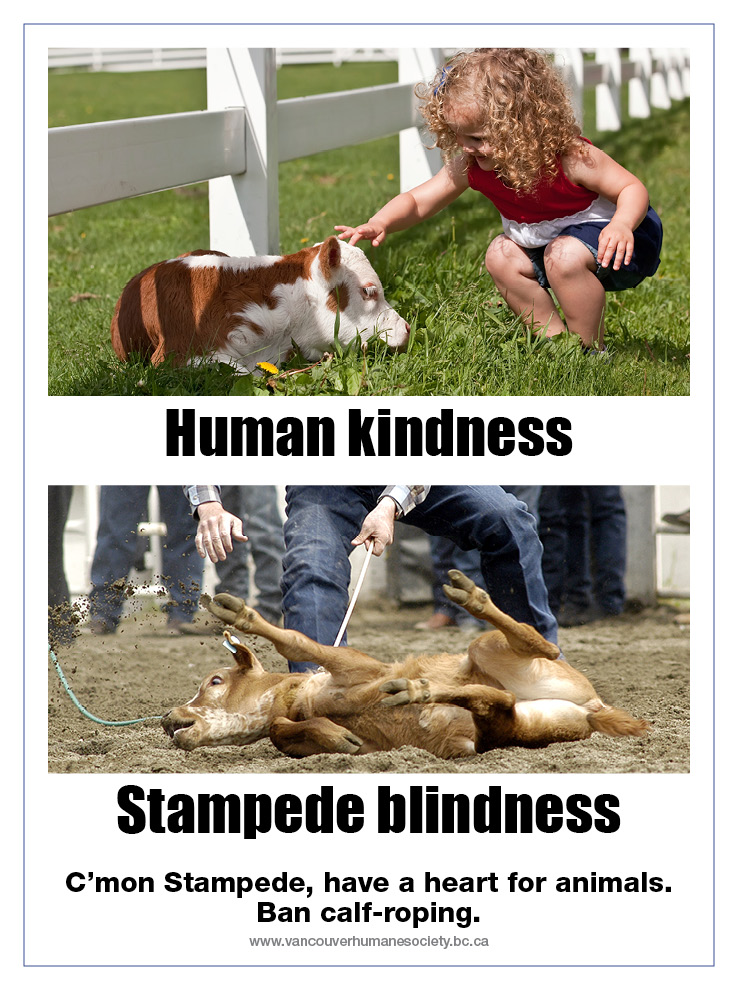 The Vancouver Humane Society (VHS) is running a full-page ad calling for a ban on calf-roping in a Calgary newspaper.  The ad, shown above, appears in the July 4 edition of Fast Forward Weekly on page 3.
The ad contrasts the compassion of basic human kindness with the cruelty of calf-roping and calls on the Calgary Stampede to "have a heart for animals" and ban the rodeo event.
A high-resolution pdf version of the ad is here.