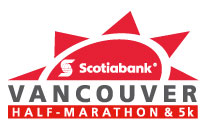 Run (or walk) for the animals!!
SCOTIABANK CHARITY CHALLENGE
SUNDAY, JUNE 23, 2013
VHS is again participating in the Scotiabank Charity Challenge on June 23. This is our biggest and most important fundraiser of the year! We hope that you will join us, either by running or walking the 5k or half-marathon, or by sponsoring one of our amazing team members. The animals are depending on us. Chickens, needy companion animals, rodeo animals – we speak for them all. Please join us so we can continue to help them.
If you would like to donate to support one of our runners on the Vancouver Humane Society Chicken Runners Team, please click here . Every little bit helps, and at least one of our participants will have their donations doubled by a generous VHS donor! Last year, VHS won a special $5000 award for having the highest amount raised per team member. We'd love to do that again!
If you would like to participate in the 5k or half-marathon, you can click here for the form – there are some helpful directions below (and if you hurry, your registration will be free):
Filling out the form: When you reach the Scotia Charity Challenge section, choose "I would like to create a fundraising account", then select your favourite charity: "Vancouver Humane Society"
Create a username and account, then go to the Discount Section, and put in code 13HUMANE and your registration will be free.
Once you've reached the bottom and clicked "submit" you will see a box with a 'transfer' button. That will take you to your personal fundraising page, where you can change your goal, upload your own photos and edit your message.
As well, you can click here to join our Chicken Runners Team. Just look at those happy hens!!
If you click here you'll see all the charities that are ahead of us. Let's get VHS into the top 10!!
Thank you for helping us help animals!