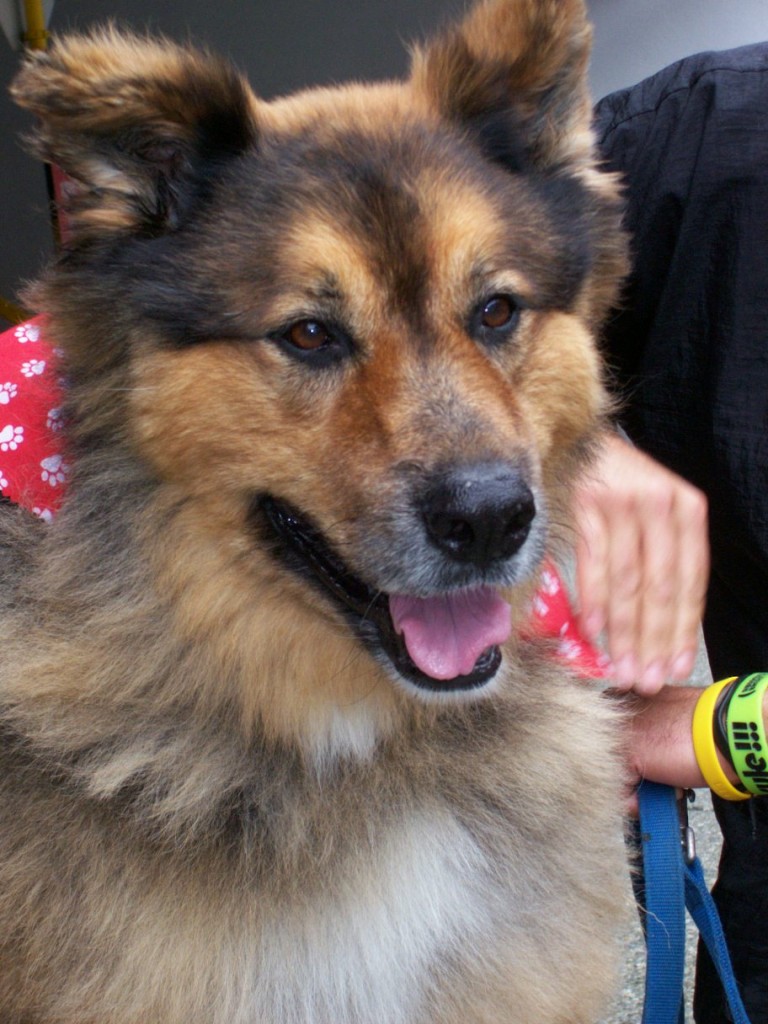 (Watch Global TV's story on Chopper here.)
It's not something that VHS would normally do, but when we were approached by a Good Samaritan asking us to help out with a dog who needed grooming, we made an exception.
The dog in question is Chopper, who belongs to Bill, a man down on his luck and without the resources to pay for a long overdue grooming for Chopper. Bill can be seen most days sitting on the sidewalk in front of Waterfront Station in downtown Vancouver, with a cupful of loose change from a few generous passersby. He and Chopper are a popular fixture at the station, known to local businesses and watched over by friendly police.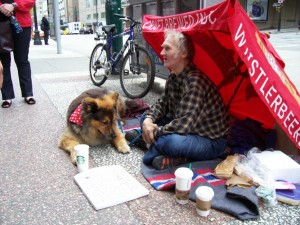 The caring person who contacted VHS had engaged Bill in conversation and, with his agreement, set in motion a plan that eventually involved the Aussie Pet Mobile grooming service, the Vancouver Police Department, Global Television and VHS. In addition to her co-ordinating efforts, she also also brought Bill food (including his favourite: mashed potatoes). VHS agreed to cover the cost of the grooming. On May 8, everything came together and Global TV's Mike McCardell covered Chopper's big day. After nearly two hours of grooming, Chopper emerged a new dog, looking and obviously feeling great. Bill was over the moon to see his pal clean, clipped and happy.
VHS usually restricts funding help to animals in emergency medical need, but we were so impressed that one individual (who wishes to remain anonymous) would take the time to befriend and help someone like Bill and his best friend Chopper, that we decided we had to help.
As it turns out, the generous people at Aussie Pet Mobile have decided to make a substantial donation to VHS, so everyone has come out ahead!